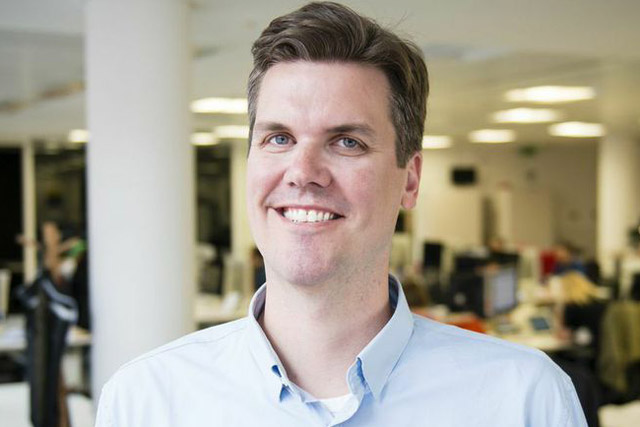 For all of its flaws, Silicon Valley's at times excessive culture is fuelling an investment in business model innovation in the United States. While we might enjoy a laugh at Uber's valuation of nearly $20 billion (£12 billion), it takes just a single ride to understand why it is one of the fastest growing companies in the world and the potential impact of its business model – whether in Amsterdam, Austin or Angel.
Established companies in the US are beginning to acutely feel the impact of digital-first businesses such as Airbnb and Etsy. Up until now, European companies have largely watched these kinds of investments from the sidelines.
It will not be long, however, until global businesses like Uber, or local ones such as Hailo, start to encroach on status quo business models throughout the continent.
So European companies have arrived at an important decision point. The question is not whether it is time to get serious about digital, but whether in doing so we will learn from the mistakes made by US and UK companies in recent years.
Based on our experience helping to drive digital transformation in established business models in these markets, here are three important lessons for European decision makers to keep in mind:
1. Users first, not fads
One of the biggest mistakes businesses have made in digital over the last few years is to confuse digital innovation with chasing fads. Time after time, businesses have pursued a specific channel as a digital silver bullet, rather than focusing on how to evolve their business to meet user needs with technology.
Thinking about people as users of technology is where digital transformation begins. Over the last five years, US businesses spent billions of dollars driving consumers to connect with them on Facebook in order to build an audience for themselves there.
The end result was the creation of an amazing paid media channel – for Facebook. Companies spent this money at the expense of their own platform and product development and the creation of robust, personalised connections with individual users, supported by data and analytics.
In designing any product or service, companies need to examine who is at the centre of their ecosystem of touchpoints. Observing users in situ leads to insights that cut across companies' internal limitations and solve user pain points.
For example, Hotel Tonight, a last-minute hotel-booking app, allows users to take a picture of their credit card, automatically inputting the numbers into the booking form, and completing the transaction. You can see the need for this simple innovation by just observing frustrated users. I find this feature brilliant if am stuck in the immigration line at Heathrow.
2. Digital transcends markets
It sounds as trite as the concept of building a microsite, but companies must make peace with the fact that people are going to interact with their brand regardless of territory, language, or nation. The best experiences are global and responsive by default and adapt gracefully based on user preferences.
Large companies routinely let their own organisational bureaucracies and silos dictate digital product experiences – resulting in consumers suffering and walking away. This is a great opportunity for smart European brands to transcend the fragmented country structure. Remember – consumers do not care about your problems, they care about their problems.
3. Maker values: transform or die
Most European companies that manufacture something (and many make the best-quality products in their industry, anywhere) are under significant threat from cheaper products made in Asia. If it goes off patent, China will build it and Amazon will sell it. Digital experiences connect the consumer with the maker and provide an overall sense of accountability, humanising the service channel.
It seems improbable to be talking about this in 2014, but one look at most B2B software and web experiences confirms this. For any manufacturer without a cohesive strategy for improving its balance sheet through digital, it is time to get started.
Rather than spend the next five years repeating the mistakes US businesses have made, spending their digital budgets on programmes designed to succeed in a pre-internet world, such as short-lived advertising campaigns and gimmicky applications, now is the time to start building the digital-first company you want. Ask yourself: If we started this company today, what would it look like? Then go and build it.