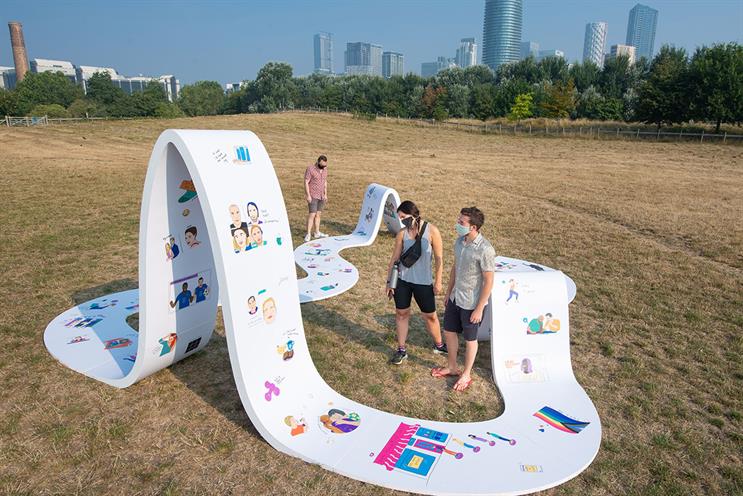 Three has created an art installation that depicts the "trending moments" experienced during the Covid-19 lockdown.
Available to view at London's Mudchute farm on 13-14 August the installation has also been made into a digital version accessible through Three's social-media channels.
The 25-metre long artwork, entitled How We Scrolled: Lockdown 2020, has been illustrated by London artist Emmy Lupin and is described by Three as a modern-day tapestry.
Key cultural topics were selected for the artwork based on the UK's social-media mentions from March to July. The most-talked-about people and memes were also included. TikTok dances, Joe Exotic, Black Lives Matter, Captain Tom and Animal Crossing are all featured.
The activation, delivered by PrettyGreen, supports Three's "Keep on connecting" campaign, which launched earlier this month and promotes its half-price offer on selected tariffs for six months.
Elaine Carey, chief commercial officer at Three, said: "We're delighted to unveil our lockdown, modern-day tapestry today, marking a monumental moment in our history.
"2020 has been a challenging year so far but also one that has brought people closer together and made connections in a way we had never envisaged before. We want those important connections to keep happening, so we're giving our customers 'six months half price' on us."