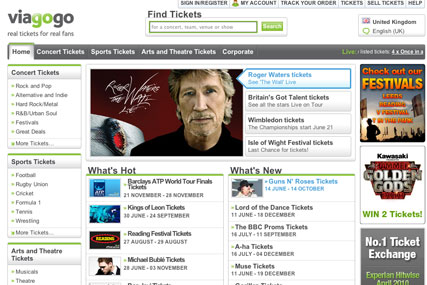 The Omnicom-owned media agency becomes Viagogo's first media agency of record and will work alongside its ad agency, Delaney Lund Knox Warren, on a series of campaigns to raise awareness and highlight the security of its marketplace.

Viagogo's current activity includes radio ads, created by DLKW, featuring the Peep Show comedian David Mitchell.
The radio activity is expected to be supported by digital work that will promote Viagogo's exclusive partnerships in sport and music, such as tie-ups with Manchester United, Chelsea FC and Warner Music.

Rival ticket exchanges Seatwave and Seat Exchange have both recently launched marketing campaigns.