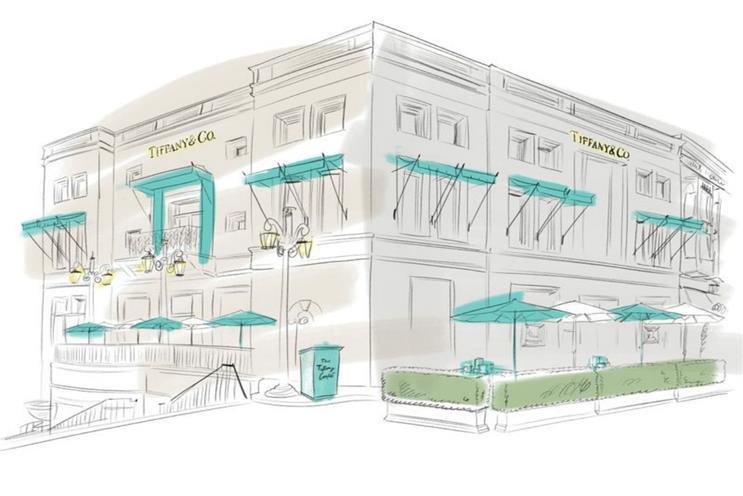 Luxury jewellery brand Tiffany & Co is opening a pop-up breakfast café at its store in Beverly Hills, California, to celebrate Mother's Day, which takes place in the US on 12 May.
Located on the store's outdoor patio, the menu will offer croissants, main courses featuring American classics such as waffles and drinks, including mimosas and coffee. It was inspired by Tiffany's Blue Box Café at its flagship New York store.
For those on the go, a coffee cart designed in the brand's famous hue of blue will serve complementary coffee, while newspapers will also be available.
Profits from the pop-up are being donated to Baby2Baby, which offers help to children living in poverty.
The café will open during 4-5 May.