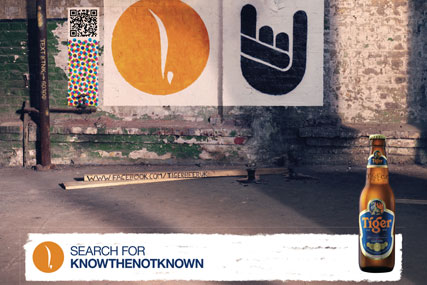 The "Know the not known" activity, created by Exposure, targets key influencers, such as bar staff, as well as the lager brand's "20-something urban male" core target audience.
At the centre of the push is a Facebook page where users are rewarded with access to invitation-only, Tiger-supported events, as well as "exclusive insider information" such as music and fashion tips. The aim is to create a dialogue between consumers and the brand.
From Monday, the initiative will be promoted via ads in lifestyle magazines such as Dazed & Confused and Empire, as well as an outdoor push and partnership with Vice magazine.