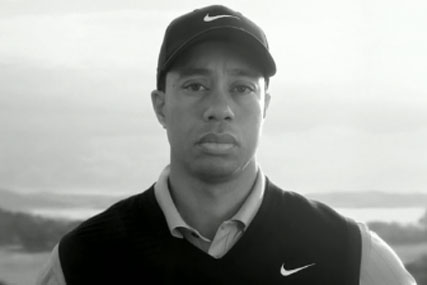 The ad features Woods' late father Earl talking to him from beyond the grave, asking the sports star what his thinking was and what he has learned.
While brands including Accenture and Gatorade have dropped Woods from their ads, Nike has stuck by him and will be hoping that attention turns back to his sporting prowess when he tees off at the US Masters later today (Thursday).
Woods' return to action follows an emotional apology for his extramarital affairs and a period of therapy which aimed to help him overcome the problems.
A Nike spokesman said the ad addresses the time Woods took away from the game by featuring "the powerful words of his father".