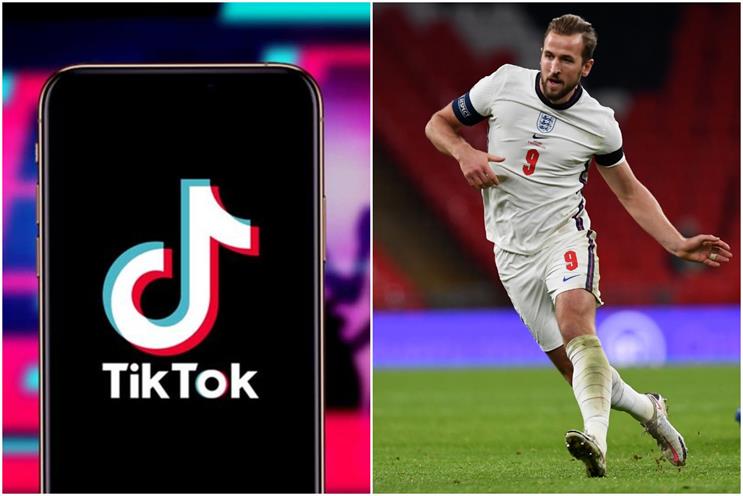 TikTok will be a global sponsor of Uefa Euro 2020, the major international football tournament that was postponed to this summer due to the Covid-19 pandemic.
It is the first time a digital entertainment platform has sponsored a major football tournament and is a marketing first for TikTok, which has aggressively expanded in Europe since launching a continental hub in London in 2018. It had only launched its first TV ad in the UK last year.
As part of the deal, TikTok will launch a range of content features to promote the tournament, such as augmented reality effects, Hashtag challenges, and TikTok Live video streams. It will also enable TikTok to leverage its influencers, or content creators, that create football-related videos.
The deal value was not disclosed but is thought to be worth tens of millions of pounds. The tournament's financial report for the last tournament in 2016, which had 10 global sponsors, showed revenue of more than €480m (£421m) from commercial rights.
Uefa Euro 2020 will also launch an official TikTok account prior to the tournament. TikTok will also benefit from brand exposure when football matches from the tournament are broadcast across European TV channels. ITV and BBC share the tournament's TV rights in the UK.

Guy-Laurent Epstein, marketing director of Uefa, said: "Over the coming months, we are really looking forward to working closely with TikTok in order to provide fans globally, with a unique and innovative Uefa Euro experience, which will give them the opportunity to connect and share their passion around one of the world's premier sporting events."
TikTok, owned by Chinese company Bytedance, exploded on to the media landscape in 2018 and the short-form video platform now boasts one of the most downloaded apps in the world. Its UK user base is set to
 grow to reach the tens of millions this year
.
Last week the company announced a
global deal with WPP
on innovating ad formats and improving brand safety controls.