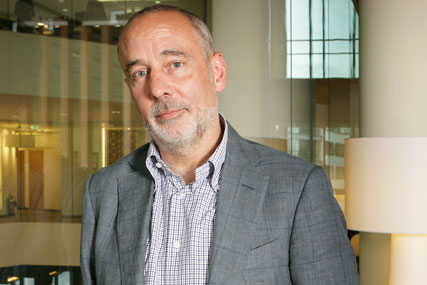 Brooks will leave GN&M at the end of March following a decison by its parent company Guardian Media Group to make the role of managing director redundant.
Brooks has been with the publisher since September 2006 when he was poached from his position of managing director of IPC Ignite, the men's lifestyle and music division of the magazine publisher.
A statement from GMG said: "As part of the ongoing reshaping of the business, which includes a rationalisation of the management structure of GMG and GNM, the GMG board has decided that the post of GNM managing director is redundant."
GMG has been involved in a major restructure of the business since 2009, when it announced job cuts at the group as it looked to alleviate losses running at in excess of £100,000 a day.
His departure is the latest in a number of high profile exits since the review began. Carolyn McCall, former chief executive of GMG, left in March last year to lead EasyJet, though her departure was not understood to be part of the cost-cutting exercise.
Simon Waldman, The Guardian's digital strategy leader, left in May last year to join LoveFilm. Two week's prior to Waldman's exit GN&M's director of digital content, Emily Bell, announced she was leaving the company after more than 17 years to take up a senior role at Columbia University's Graduate School of Journalism.
In October 2009, the first major overhaul of the senior management was carried out, which resulted in marketing director Marc Sands leaving the business.
Brooks departure has been timed to coincide with the end of the financial year (31 March). GMG said commercial members of the GNM executive committee, which includes director of consumer media Adam Freeman, will now report directly to newly appointed chief executive Andrew Miller.
GMG will save more than a quarter of a million pounds by making the role redundant. Brooks was paid a base salary of £265,000 and earned a further £64,000 in performance-related pay last year, according to GMG's annual report.
In the statement released today Miller said: "On behalf of the GMG board I would like to thank Tim for everything he has done for GNM and the wider group over the last four and a half years.
"He has been a passionate and dedicated servant of the company and its journalism, he has played a crucial role in the Guardian's ongoing digital transformation, and he has led the business with great integrity at a time of significant change and sometimes difficult choices. He leaves GNM with our best wishes for the future."
Brooks said: "The best aspect of my work here has not been husbanding two of the finest news brands in the world; it has been the chance to work daily with the extraordinarily gifted and committed people of GNM. I will miss that greatly, and continue to consume their output with familial pride."