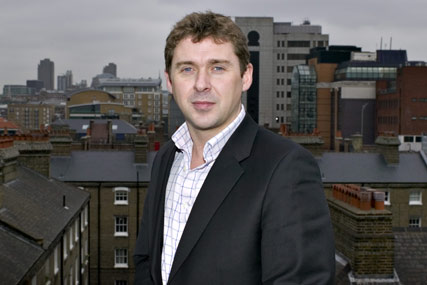 Hipperson will take on leadership of G2's London office, including its Branding and Design and Data Dynamics divisions.
He will report to the chief executive EMEA, Pietro Leone, and work on unifying the agency's divisions into a more integrated offering.
The appointment marks Hipperson's return to the WPP network after he left the group in July last year after RMG Connect's merger into JWT London.
His exit was one of a number of senior RMG departures resulting from the restructure, with its global chief executive, Philip Greenfield, and the North American chief executive, Mark Miller, also departing last year.
Hipperson said: "I get on very well with WPP and it's a fantastic opportunity to build another agency and grow its reputation. The agency has very strong data analytics, direct, shopper marketing, retail and digital capabilities and I want to fuse those into an integrated offering founded on data and technology."
After leaving RMG, Hipperson launched his own agency consultancy, called Morph.
The company, which Hipperson has now wound up, helped agencies assess their digital capabilities and provided merger and acquisition support.
Prior to joining RMG in 2006, Hipperson's career also included a stint as the global director of relationship marketing at DraftFCB.