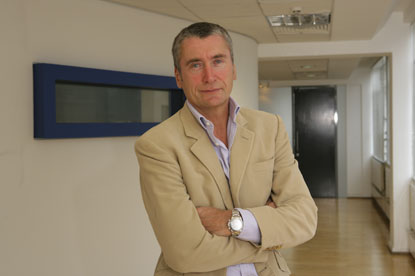 His remit will include building a more cohesive approach for the owner of Chick Smith Trott and The Gate and going after larger pieces of new business.
Media Square has undergone a significant restructure and financial turnaround since Roger Parry took over as executive chairman in 2007. The company acquired CST from Cagney in a £430,000 deal in January this year.
Parry stood down from his executive chairman role in January and was replaced by Peter Reid. Parry plans to leave his current role as non-executive chairman in the coming months.
Lindsay left TBWA suddenly in November last year, and was replaced by Robert Harwood-Matthews. He is a former president of Lowe Worldwide and managing director of Y&R London.
Parry said: "Now that the turnaround of Media Square has been completed, we want to focus on new business and improving creative services. Tim's expertise is going to prove invaluable to us."
Lindsay said: "The marketing services industry is going through an extraordinary digital revolution and I look forward to helping the Media Square agencies play their part."