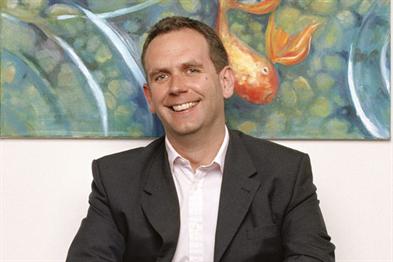 This week, everyone is enjoying the sand, sunshine and celebrations of Cannes, where we'll see all the work that, up until then, has only been links on excited (/envious) "all staff" e-mails. We'll have the inevitable "Britain still rules the creative waves" or "UK creative slump continues" headlines.
Advertising's statos will obsess about rumours emerging from this jury room or that and there'll be at least one award decision that has us all up in arms. More importantly, from the look of some of the work that's in the running, the 61st Cannes Lions International Festival of Creativity will once again reaffirm what a fantastic industry we are all part of.
But what of the wider trends? What can we learn about our industry by looking at the winners of the last decade or so? In particular, what can we learn from the first nine years of the Titanium award?
As Dan Wieden put it: "The Titanium is given in recognition of work that is truly transformational and signals a new way forward." When they launched, they were instantly much-prized, symbolising the emergence of the new, less easy to classify ideas agencies aspired to produce. It was in that year, 2005, that we set up BMB with the simple promise to "Use creativity to solve business problems", hoping in some small way to deliver on this emerging aspiration.
Nine years on, the roll call of winners more than justifies the decision to create this Champions League of awards. From the Nike+ FuelBand to the Barack Obama campaign, Dove's "real beauty sketches" to Bing's "decode", unlike many other winners at Cannes, they have a fame that extends well beyond the boundaries of our industry. And while an objective assessment of the impact of these campaigns isn't part of the formal judging process, FuelBand's tens of millions of dollars of sales and Obama's landslide victory point to the efficacy of this work.
Most importantly, though, in terms of where advertising is going, each of these campaigns defy our attempts to classify them. Should the Obama campaign have won a "PR Lion"? Quite possibly. Would that underestimate the power and, indeed, point of the campaign? Undoubtedly. (One idea that deserved a Titanium Grand Prix but failed to get one was Nitro's "best job in the world". But before feeling that they've been hard done by, look at what they did win: a Cyber Lion for best website and interactive campaign, a PR Lion and the Direct Marketing Grand Prix – again illustrating that the very best ideas defy labels. Similarly, "dumb ways to die" may not have won Titanium but became the most-awarded Cannes entry ever, winning across five different categories.)
So, if we accept that these are the kind of ideas all progressive agencies are seeking to produce, how have we restructured our industry to help make them happen?
Much has changed over the last decade in the way agencies seek to position themselves. From channel specialists to communications generalists, many clients view this change with suspicion, reading the aspiration to produce boundary-defying ideas simply as a desire to wheedle out more budget. And certainly this change in rhetoric hasn't been accompanied by structural changes to the way ideas are produced. Beyond Team WPP solutions and the like, despite their outward-facing positioning, most of the big agencies continue to be centred at least on a channel or communication discipline.
This inability of the "big beasts" of the industry to shake off their incumbency has left the door open for a new generation of agency – let's call them "Titanium agencies" – to emerge. Perhaps best epitomised by Droga5, these agencies are dexterous, dynamic and driven, and attract the clients we're all after – those who want to produce boundary-defying work.
(And, yes – of course the big agencies can produce stunning, label-defying ideas like "real beauty sketches". But this is despite rather than because of the way they are structured; I suspect the Dove team at Ogilvy has more in common with BETC Paris than it does the rest of the Ogilvy empire.)
So how do agencies become Titanium agencies? I certainly haven't got all the answers, but here are some thoughts: maybe it starts with truly having the aspiration – not because you're supposed to or because it sounds good, but truly pledging to change the direction of the business.
Maybe then you have to become more comfortable with not labelling everything – not just creative output but also job roles. I'm not advocating a free-for-all where everyone has the right to do everything, but we do need an appreciation that the inherited, incumbent job titles trap people's talents. And then you need to inspire your clients. Get them to want a "Titanium" idea more than you do. Yes, that will pile on the pressure, but agency folk generally respond well when pushed.
Becoming a Titanium agency certainly isn't easy but, if in years to come we are going to be toasting UK agencies' success in Cannes, it's a transition more of them are going to need to make.
@amcguinness