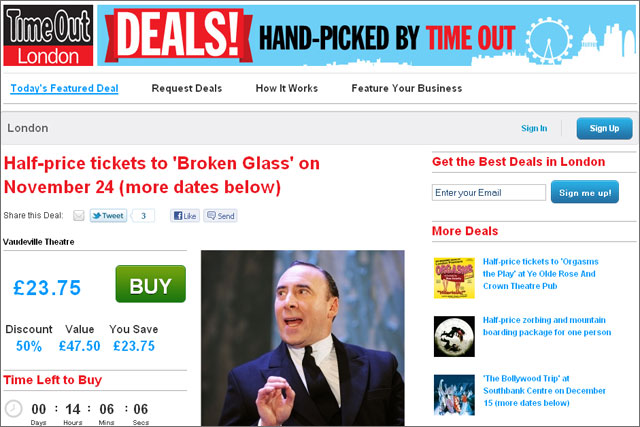 Keynoir, which offers high-end, hand-picked daily deals, will be integrated into Time Out's transactional business and will sit alongside its existing daily deals service, which launched in May.
Time Out did not disclose the sum involved in the deal. Keynoir's chief executive will continue to head up the business, reporting directly to Paul Shaw, ecommerce director of Time Out.
The acquisition comes after Time Out bought recommendations business LikeCube in August, which has been integrated into the group.
Time Out Group is currently undergoing consolidation to strengthen its position as a digital media group and move beyond its original print magazines business, which publishes listings titles in 34 cities around the world.
In November last year, Time Out Group sold a 50% stake to private equity firm Oakley Capital for around £10m and said it would focus on expanding the group's digital offerings.
The investment resulted in the group rolling out online-only, advertiser-funded magazines around the world.
Currently it claims to receive more than three million users a month to the sites, which it is looking to grow to 50 million.
Paul Shaw said: "This strategy is intended to strengthen Time Out's position prior to commencing a national rollout in 2012, bringing the best purchasing capabilities and services to our audience."
Follow Sarah Shearman on Twitter @shearmans