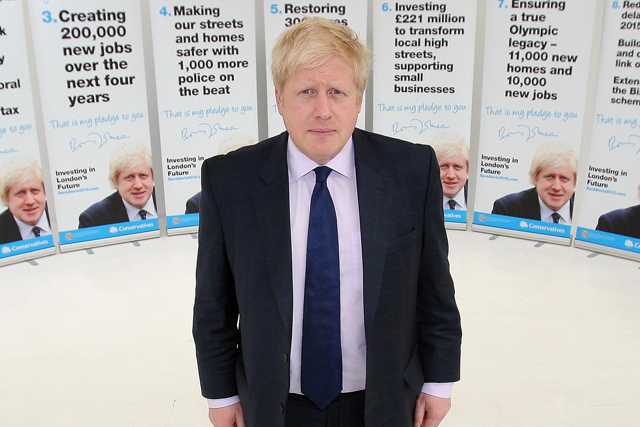 London's got a fantastic future, the right timezone and the right language. It has a highly skilled population, a young population, and during some of the darkest years of this economic downturn, it has had an extraordinary period of investment in transport infrastructure, and has delivered a colossal regeneration taking place in East London.
Simultaneously the city is becoming ever safer and more attractive to live in, so I think London has a clear lead over other so called global cities. We have to extend London's lead as the greatest city to live and work in.
London is already the digital capital of Europe with an incredible profusion of companies starting up in the Shoreditch area over the last few years.
We want to capitalis on that potential. To help start-up SMEs with our new £35million Growth Fund for low costs loans – not just because those companies have the potential to grow, but also to employ the young talent that would otherwise be wasted.
This investment and others have been made possible by running London more efficiently, cutting £3.5 billion of waste because of this. We have been able to secure a better deal for London from Number 10, including £70m delivered in last month's budget.
One of London's key economic success stories has been the explosive growth of Tech City, huge sums have been invested but it is not just a question of infrastructure.
We also need to invest in our human capital, and that is why we have focused so hard on apprenticeships. With the help of London businesses we have already created about 54,000. And we want to go further with a 1,000 a week.
Smartphones and wireless networks already enable sharing on a scale never experienced in a city before and if London doesn't already have a reputation as the global hub of innovative digital communication, 2012 is our chance to ensure we capture the crown.
Through my digital strategy I have been working to improve connectivity (from WiFi on the London Underground before the Games, including the delivery of ultra-fast broadband); freeing up London's data to enable innovation; delivering digital skills to businesses and supporting access to finance and affordable workspaces.
I am also ensuring that London benefits from a new £100 million urban broadband fund, announced by the Government, that will see London become a "super-connected city" with 80-100 megabites per second superfast broadband.
At the end of 2011, London & Partners had helped 130 new tech firms set up in London, creating more than 1,300 jobs. Companies such as Google, Cisco, Yammer, Eventbrite and Airbnb have all located in Tech City with our help.
The continued success of Tech City and London's digital economy as a whole is critical to delivering the skills, jobs and new investment London needs to grow.
I will lobby the Government for the Tech City Investment Organisation and the associated budget to be folded into London & Partners as the official promotional organisation for London, to deliver these ambitions under a single banner and direction.
Also as we embark on our year as host city for the 2012 Olympic Games, London businesses have a great opportunity to make their mark and the economic benefit has to be our benchmark of success, throughout 2012 and long into the future.
The 5.5 million visitors during the Games will bring in a predicted £750 million consumer spending boost for London's businesses. Therefore the games is an event that all Londoners can benefit from. As Mayor I will deliver an Olympic legacy that brings major and lasting economic boosts for Londoners, without costing Londoners any money.
There is so much to be done, and we can't take the progress over the past four years for granted. In tough times I stand by my business record and will implement a manifesto tailored to growth, jobs and we must also maintain investment levels in our city.
Investing in our infrastructure will ensure we have the right quantity and quality of commercial premises, supported by excellent transport links, so that London continues to be the unrivalled choice for business, keeping our city competitive into the future.
I want London's lasting legacy to be a municipality that retains its position as the best big city to live, work and do business in and to show the world that our best years are still ahead of us.
Boris Johnson, Mayor of London