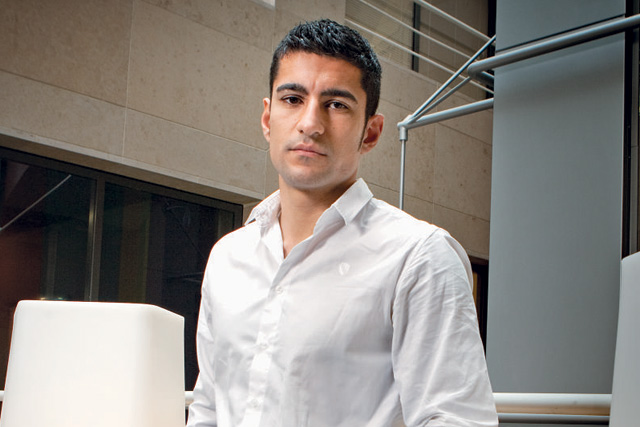 How many times have you heard a colleague or industry peer stress the importance of investing in mobile? Quite a few, no doubt.
No matter what organisation you work in or speak to, there is intent to drive mobile forward in line with the growth of rapid consumer consumption.
But this intent fails to translate into action. The Internet Advertising Bureau reported that mobile adspend accounted for 3 per cent of UK media investment in 2012. But, according to a study by InMobi and Decision Fuel, mobile takes up to 20 per cent of UK consumers' media time (excluding SMS/calls), showing a clear disproportion of ad investment against media consumption.
Why mobile warrants change
There are several reasons for brands to bring about "mobile change". In addition to consumer attention, mobile offers brand effectiveness, efficiency, cross-media integration, a clear point of difference and unique rich targeting capability. Let's dig a little deeper.
Brand effectiveness. Global research shows that mobile and tablet advertising delivers strong brand metrics and, in most cases, surpass those of desktop. As a pure brand-building platform, mobile should be a key focus for all brands.
Efficiency. The pure media cost of comparable advertising (eg. video, search, standard ad units) is lower across mobile than desktop and, when supported with stronger effectiveness and performance, makes mobile an efficient channel.
Integration. Mobile leverages the unique relationship people have with brands more than any other channel. This makes it a key contributor to the path to purchase, from awareness through to loyalty. Integrating device planning into a full media mix – with relevance – can prove a very powerful marketing approach.
Differentiation. The marketing benefits of mobile offer a clear point of difference among competitors, given the current limited investment in the medium. Slow adoption by some brands presents an opportunity for the leaders to cut through. Starbucks is one example of a brand that has implemented a mobile-first strategy ahead of its rivals and is experiencing growth as a result.
Rich targeting. Mobile provides a rich source of consumer information and a unique targeting capability. We're talking things such as geo-fencing, targeting by application ownership and carrier data (which is richer than ISP data).
So if mobile offers consumer time, effectiveness, efficiency and a clear point of difference, why are we seeing a lag in investment and growth?
The underlying reason is rooted in the psychology of the way people experience and handle change.
Resisting forces to mobile change
Change is scary and we struggle to move away from a natural response to resist it. The problem of change in a mobile context is not restricted to fear around an initial investment. The same challenge extends to advertisers already spending on mobile.
Unique technology native to mobile delivers a level of interactivity that can't be achieved across any other media channel. Therefore, inherently, repurposing desktop creative is a very real missed opportunity. Repurposing can result in cost savings, but the overall uplift in performance/brand metrics of creating custom assets makes building afresh more effective and efficient.
We shouldn't be surprised by this. When new media channels emerge, advertisers default to repurposing assets from a comparable old media channel. TV and digital both experienced a similar situation to mobile – in the early days of TV, radio scripts were applied to TV ads and, later, print ads were reapplied to digital.
As humans, we seem to build a natural resistance to change, no matter how much we learn from the past.
The latest IAB figures show that 57 per cent of the UK's top 100 brands have a mobile-optimised website. It's remarkable that nearly half have still not optimised their websites for mobile.
Whether it's reapplying desktop assets, failing to optimise a website or not fully integrating mobile across a planning process, mobile change is needed to drive brands forward.
Who is adopting mobile change?
There are clients and agencies embracing mobile with shifts in organisational structure, which, in most cases, involve acquiring mobile experience and focusing on talent development and upskilling. Some have demonstrated signs of progression by adopting internal mobile champions. This can drive mobile forward, but it will only deliver results if the organisation is sufficiently open to change and willing to learn about mobile. If not, the result is a frustrated mobile champion, playing with his or her Nexus 4 or iPhone 5 in the corner.
While it doesn't make sense to silo mobile within an organisation, there is value in assessing internal resource capability and acquiring mobile talent. Progressive agencies will be acquiring mobile agencies or individual experts and integrating them in a way that will drive capability across their organisations. Here at Essence, we recently acquired the mobile agency Point Reach.
How to action mobile change
Judgment day is upon us. By 2014, more people will be accessing the internet on their mobile devices than via desktop.
It's not too late to change. Given the current market landscape, adopting change now will spark that key differentiator among your competitors.
If marketers want to drive change, these are our four key pieces of advice. First, move away from bolting on mobile to existing plans and repurposing desktop assets to mobile – interactive native technology is more likely to bust those barriers to consumer trial. Second, take a step up from adopting a mobile champion to creating talent development programmes. Third, mandate mobile as investment. Fourth, don't silo mobile – bring the right mobile expertise into the organisation and use it to build knowledge and drive capability across all planning-related functions.


Point of View
The most recent apps I've bought are… Photoshop Touch and TuneIn.
A great mobile site is… Mr Porter The Tux app.
My next phone will be… the next release from Nexus – I wait patiently!
A mobile ad I like is… for Bradesco. As users swipe to navigate their way through a tablet site, the car in the ad follows their finger and crashes against the side of the screen, supporting the tagline: "Unexpected events happen without warning. Make a Bradesco car insurance plan."
Erfan Djazmi is the head of mobile, EMEA, at Essence