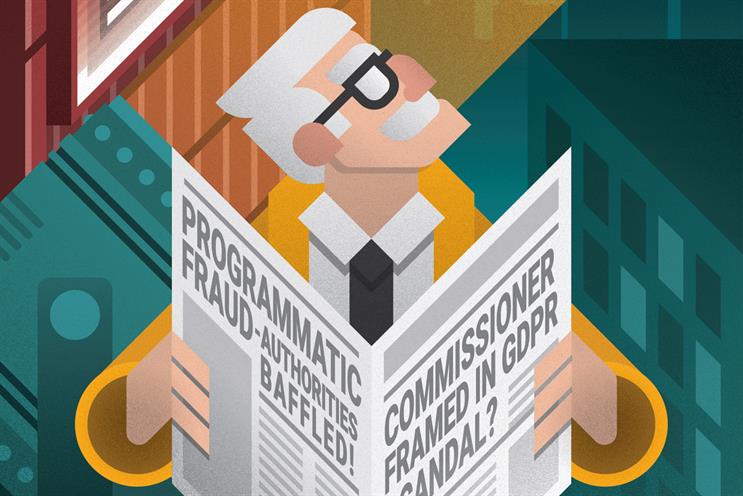 Things started off so well. Programmatic was king and marketers were delivering custom ads to a target audience of one and seeing measurable uplift in interactions, leads and sales. Digital marketing was now just marketing and the new order ruled.
What could possibly go wrong? An ad fraud and viewability scandal, confusion about how ad tech and programmatic systems operate, discrepancies in research and audience data coupled with misleading measures of digital performance. How didn't you see that coming?
Hindsight is a great thing, but so too is a bit of honesty. The scale of the problem was a shock to some but to those who really understand digital, it's been no great surprise.
P&G's Mark Pritchard was one such marketer: "The days of giving digital a pass are over," he stated at the IAB leadership meeting back in January. "It's time to grow up. It's time for action."
A failure to really understand the tech ecosystem you've been relying on to deliver and measure campaigns has led to a marketplace where profit has trumped accountability. Some have been happily reporting against metrics that were at best woolly, at worst fraudulent, and as a result been guilty of wasting marketing budget and resource that could have been used to drive business growth.
We've seen damaged reputations and, worse still, a loss of consumer trust with many now looking to ad blockers and other technology to take back control of their digital lives. So how, as a marketer, do you react?
Digital in the future
The easy part will be fixing some of the immediate problems, and with Google and Facebook now on board, we're seeing that beginning to happen. The bigger challenge is how to prepare for a future that is unpredictable.
None of us know what digital disruption will bring; the goalposts are already moving with AI and augmented reality coming to the fore, and what works today may not work tomorrow. It's all about being prepared for this continual change, ensuring that you and your teams truly understand digital, how it works and the potential it holds – not just for marketing but across the entire business chain.
By encouraging inquisitive behaviour and being prepared to both challenge and play, you can create campaigns that will engage your audiences and deliver results.
At Circus Street, we're helping prepare our clients for that future. The question is – are you keeping up?
Richard Townsend is chief executive and co-founder of Circus Street
Find out more
Discover how we help prepare businesses for digital transformation Visit circusstreet.com