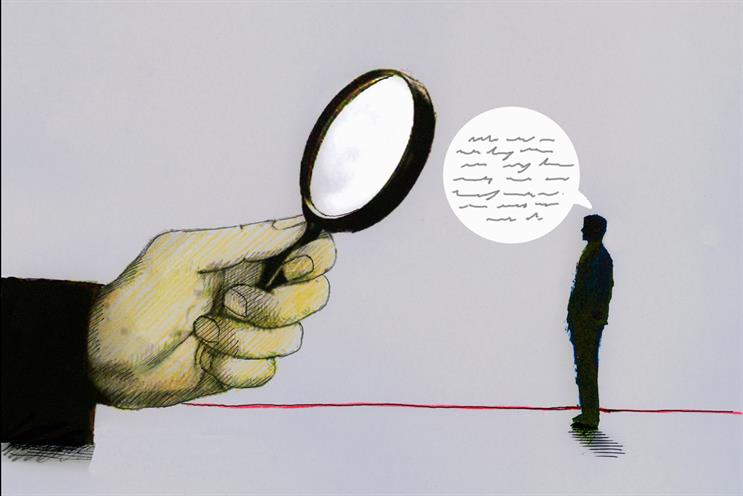 The more of any one thing that exists, the greater the need for intelligent filters, an increasingly creative approach and a science applied to the how, what, where, when and for whom. That sentiment is particularly pertinent in the age of content, when marketers are becoming publishers aiming to deliver an increased volume of timely, useful, appealing, audience-centric and brand-adjacent material.
The staggering growth in bandwidth has led to a never-ending mass of content, available in an infinite spectrum of places. As individuals, we have responded to this by becoming more demanding: constantly switching channels, leaving the cinema before the end, not reading more than half of a book, simultaneously multiscreening, clearing our inboxes and optimising our available memory.
Instead of lamenting these changes, the industry has helped to build further platforms to accentuate them. Through Twitter, we have a world in which an entire work of Shakespeare can be distilled into 140 characters, Vine renounces the need for any film to ever be longer than six seconds and Snapchat encourages us to reframe all content as disposable.
The virulent advertising culture from the 50s to the 80s, when brands found their customers through a short-form broadcast approach with limited information, no personalisation or time-sensitivity, evolved in the 90s with the invention of the world wide web to a "digital search" culture. For the first time, the consumer could reach beyond traditional boundaries and find access to niche products and services.
By 2010, the landscape had morphed into today's social culture. With brands and the public increasingly existing on a more even footing, the once aspirational elements of feedback, conversation, deep personalisation and relevance become the central goal. Brands are expected to create content that promotes conversation and encourages community interaction.
The content in question is still marketing collateral, designed to do what it has always done – it's just that, within the new rules, this content needs to be presented in a fresh way to best appeal to the buying public. The days of perceiving digital content creation as a luxury are firmly over for the "brand" community. The user experience on most platforms now relies upon it and customers want it – no, they expect it.
Brands can learn huge amounts from leaders in the publishing world. Many professional content creators have responded to the new rules of the digital world with massive changes to their output – where video, digital articles, photos, lists, product reviews, retail links and social conversation all sit together in equal prominence and on platforms that respond to a change in device.
The reduction in relative cost of production, the proliferation of smartphones and tablets (all with integrated cameras) and the increase in bandwidth, wireless access, easier-to-use self-publishing tools and social platforms all add to the perfect conditions for the rise of video content.
Marketing, as we have relied on for so long, is broken. As if the decentralisation of media and a waning advertising trust issue weren't bad enough (90 per cent of people trust peer recommendations versus 14 per cent for advertising), digital's infinite wisdom and variety of options (15 per cent of Google searches each day have never been searched before) move us, as consumers, further away every year from predictable and reliable mass-audience moments.
With so many of these changes to contend with, so many devices and platforms to satisfy and a wealth of different types of content, brands must consider making a full and detailed plan outlining changes in structure, process, budget, personnel, briefing and schedules – not least in order to help senior management understand the need for such huge changes in relation to the way things have been done for so long.
Professional content creators have responded to the new rules of the digital world with massive changes
The creation of workable editorial strategies that – as well as technology and analytical requirements – describe the treatment and real opportunity for a vast array of content types and how they ladder effectively into the overarching marketing plan is now an imperative.
Taking the time to establish who the real customers are and what content they may be interested in or find useful, then deciding how, at what time and on which device they might like to consume it, then linking that with business and marketing goals and collateral spectrum, and integrating seamlessly with your e-commerce, takes courage. But it is precisely what brands need to do. Those that are good will do well. But those that are brave will do better still.
Christopher Lockwood is the editorial director at Adjust Your Set