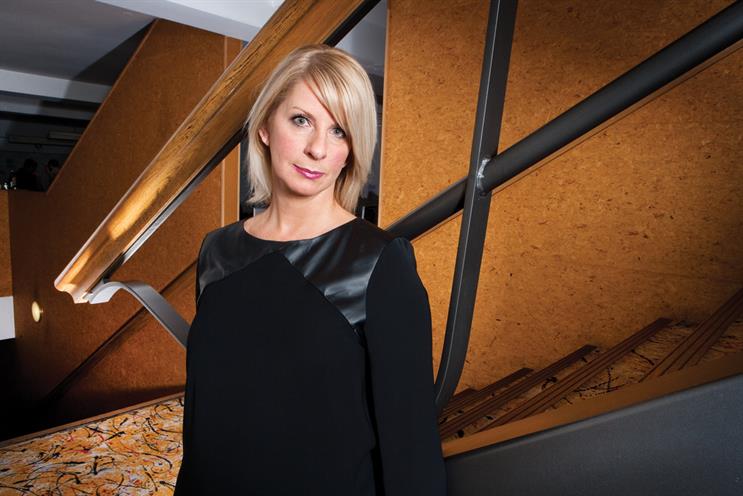 The Jackson Pollock-esque multicoloured carpet at Time Out London's office on Tottenham Court Road feels distinctly 20th century.
Harking back to a bygone era is probably something of an occupational hazard at Time Out. So it's symbolic, perhaps, that the lifestyle publication is planning to move out of the building it has occupied since 1993.
In its heyday, the print product's paid circulation reached highs of well over 100,000. But times have changed – the listings have moved online, the magazine has become free and Time Out Group is looking for new ways of making money.
The guide to what's cool in London is adjusting itself to a digital era. Since the founder and owner Tony Elliott sold half of Time Out to Oakley Capital in 2010, things have moved apace.
In September 2012, the London edition became free after its paid circulation dwindled to a little more than 50,000. It is now given away across the capital, and circulation has risen to 300,000.
But this has left Time Out with a tough commercial task. It has to simultaneously make up for the loss of paid revenues, stump up the increased cost of boosting the print run by a factor of six and pay its army of distributors.
This is the challenge facing Kimberley O'Hara, previously the digital sales development director at the local newspaper giant Johnston Press, who joined last week as the chief commercial officer of Time Out Group. She reports to the chief executive, Tim Arthur, and will work with the chief digital officer, Dave Cook.
O'Hara is responsible for all commercial activities, including ad sales, ticket sales and offers, premium listings and "other revenue sources" such as the Time Out Card. Her remit covers the UK and international markets excluding North America. The brand operates in 46 cities in 30 countries – it owns the operations in eight of them, while the rest are franchised.
She replaces David Pepper, who left in 2013 after 13 years, though he was only responsible for the UK. At the time of Campaign's interview, O'Hara had been in the role for just 48 hours – in spite of the doom and gloom facing the magazine industry, she is optimistic about Time Out's future.
We have an engaged audience. In fact, I wouldn't even call them readers. I would call them fans
Commercial opportunities include working closely with the editorial team on "creative solutions", producing campaigns in partnership with big brands. These have included a photo competition to promote the Samsung Galaxy camera, where winning submissions were used as cover shots. Another was a partnership with Starbucks to "reboot your commute".
"We have the ability to create some sexy campaigns for our big players such as Samsung," she says. "It's a very exciting part of the business for me – one to be focusing on in 2014 and beyond."
But this has not yet extended to native advertising. "It's not here just yet. I think we would have to consider it," she responds.
O'Hara's past experience as the global sales director of Qype, the European review site for local businesses that has been acquired by Yelp, will certainly come in handy.
"One of the areas we are going into that is of great interest and that takes me right back to my roots is the enhanced local listing proposition," she explains. "We are going to allow small and medium businesses to engage with our audience."
There will be enhanced listings with businesses profiled online. For instance, people can search for restaurants and see reviews and recommendations. Is this not catered for already? The difference, O'Hara believes, lies in the loyalty of Time Out's readers.
The free London magazine has a readership of 500,000, while the website attracts six million unique users a month, she says. Downloads of the Time Out apps have reached nearly 1.5 million and the brand has a combined following of around one million through social media.
"We have an engaged audience – not one that's just browsing. These guys come, read the magazine, take it home, store it, refer to it," she says. "In fact, I wouldn't even call them readers. I would call them fans."
Advertising remains a core revenue stream, and Time Out has had to hike prices and bring in big brands to make its business model work. The biggest advertisers in 2012 were lifestyle and leisure names such as SJM Concerts, Live Nation and Tate.
Since becoming free, Time Out has also reeled in mega-brands such as British Airways, Toyota, Hertz and Nokia. Nielsen estimates show that display ad revenues rose 35 per cent in 2013 to £5.4 million – whether that's enough to offset the loss of copy sales is open to debate.
Time Out will need all the revenues it can get. It faces a tricky balancing act to hang on to loyalists attracted by its high-quality editorial while building ever-closer partnerships with the advertisers that now solely pay its bills.