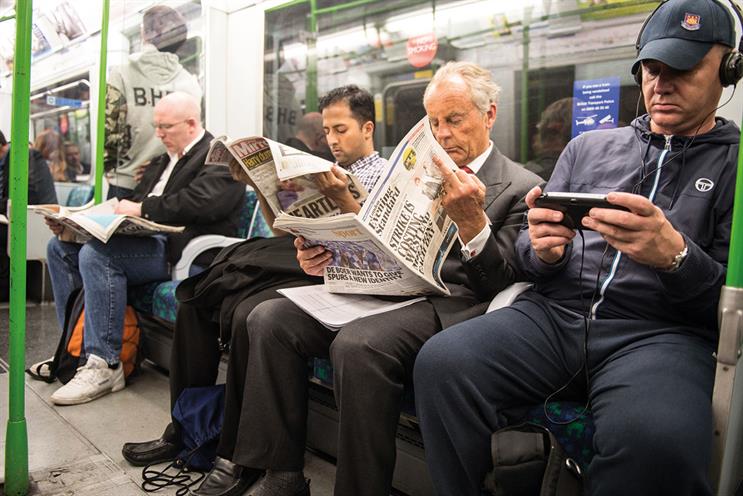 Ageism, fascism, racism – all crass prejudices that, incredibly, remain in many quarters. Disappointingly, I have a new "ism" for you that is rife within our industry.
Printism can be defined as: "The preconceived opinion not based on reason or actual experience of the print medium; bias, partiality, unreasoned dislike, hostility or antagonism towards, or discrimination against, print – accelerated by those closest to it being too afraid to properly defend it for fear of being tarred with the career-stunting 'dinosaur' label."
This thesis is born out of recent research – including interviews and qualitative groups – that Trinity Mirror Solutions conducted with media agencies, which highlighted some of the prejudices that print faces today. It has forced us to ask: what have we done individually and collectively to fight the current maelstrom of print discrimination? And the honest answer is: not enough.
During our research, we were told that agencies don't feel print is "sexy"; that press teams were moving into digital, where the emphasis is on demonstrating their programmatic or social marketing skills; and that you're unlikely to win an award or earn a promotion off the back of print activity.
The existence of printism is truly remarkable in an industry that prides itself on super-smart thinking and effective communication.
It flies in the face of all reason and evidence as, without doubt, the unique role of print is as valid now as it was a generation ago.
In my previous role at Yahoo, I would have given my right arm for a physical offline extension to the digital campaigns we delivered.
Having arrived at a leading news brand, I can't believe our product is so seemingly undervalued by the market.
Clearly, the media landscape has fragmented and, alongside the decline in print sales, TV, cinema and radio have all felt the strain as audiences move online.
But TV in particular stands out as a channel that has maintained its premium position and, in turn, has avoided the dip in advertising revenues seen by others.
When we should have been taking a leaf out of TV's book by championing print media and all its unique benefits, keen to be seen as serious players in a new space, we have instead focused on talking the digital game.
But now that news brands have proven themselves with huge digital scale that can't be argued with, it is right that we stand up proudly for a channel that has perhaps been the runt of the media planning litter for the past few years.
It is time to remind agencies and clients that print is still hugely influential to consumers, influencers and society as a whole.
After all, let's not forget that there are few – if any – media that can command the solus attention of their audience in a trusted brand environment, provide a space and context where commercial messages are actively enjoyed and genuinely influence the way people think and behave.
Our readers know it is special, and it is time we reminded ourselves of that too. With 36 million people reading a physical newspaper every month in the UK, my message to the media industry is: don't be a printist pariah.
James Wildman is the chief revenue officer at Trinity Mirror Solutions