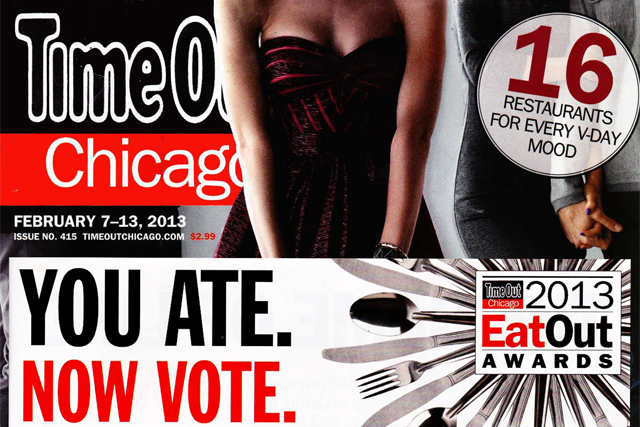 Time Out North America, the group's US affiliate, acquired the magazine for a reported $4m from owner Joe Mansueto, the chief executive of US investment research company Morningstar.
The Time Out portfolio of magazines, websites and guidebooks cover 37 cities, including the London print magazine and digital-only editions in Los Angeles and Paris.
The group now plans to close the Chicago print edition and move to a digital-only format.
A Time Out Group spokeswoman said: "The magazine has seen a lot of success over the years but with Time Out's recent successful digital-only launches in Paris and Los Angeles, the company is confident in this tested model.
"We are managing the winding down of the magazine as efficiently as possible with the last edition of Time Out Chicago magazine being confirmed as soon as we have completed a full assessment of our commitments."
Mansueto said "Starting from nothing eight years ago, Time Out Chicago has built a large and loyal audience for its entertainment and cultural coverage. I'm proud of our staff and the terrific work they did to get us to this point.
"I look forward to the next stage of Time Out Chicago's growth as it becomes more fully integrated into its global parent."
The news comes as Time Out London was rated the most read free weekly magazine in London in an independent YouGov survey.
Of 357 Londoners questioned in the research, 30% had read Time Out London in the last six months, placing it ahead of Shortlist Media's Shortlist, which had been read by 20% of those who responded.
Shortlist's sister women's magazine Stylist magazine also came in with 20% in the one-off research, which examined adult habits in relation to free titles.
Time Out London moved to a free model in September 2012. Distribution has increased from 50,000 to 305,530 copies per week, according to figures from the Audit Bureau of Circulations.
Both Time Out Group and Time Out North America are majority owned by London-based private equity fund Oakley Capital.