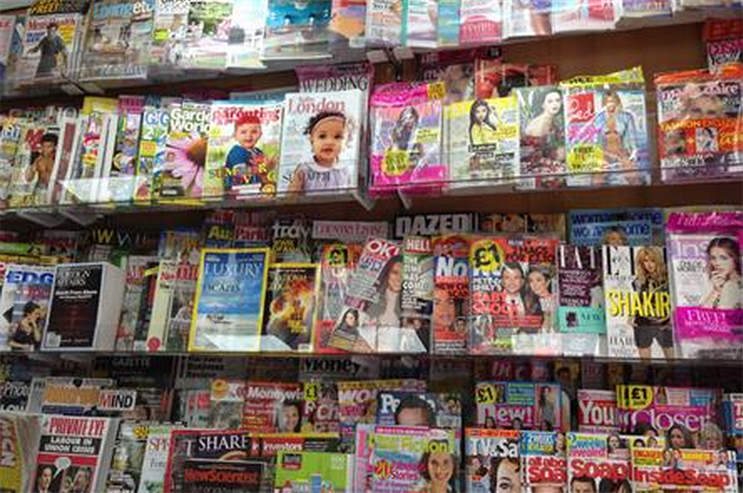 The publisher of Woman and Woman's Own fell 9% across all titles to 3.75 million average monthly copies sold. Those two titles in particular saw 10% falls in actively purchased copies per month and were the biggest relative fallers for the women's weekly sector.
Today's ABC report is the first since Condé Nast took monthly title Glamour down to a bi-annual edition and move towards a digital-first strategy. Meanwhile Hearst and Time Inc have made job losses as part of efforts to resutructure.
The UK's highest-selling consumer magazine publishers, Hearst and Bauer, were 5% and 3% down respectively with each selling 4.1 million copies per month in the six months from July to December 2017.
The women's weeklies sector was down 11% overall to a combined average monthly circulation of 3.34 million, with actively purchases copies down 12% to 3.27 million.
Bauer's Take A Break remains by far the most actively bought title in the category at 490,457 (down 4%), followed by Woman's Weekly (down 5% to 237,101) and Chat (down 1% to 215,977).
Time Inc chief executive Marcus Rich pointed to a growth in digital ad revenues for the company last year in his reaction to today's ABC report.
"We've continued to grow our events portfolio and affiliate revenues and have seen early success in our TV production arm," Rich said. "As we continue to transform our business, our focus for 2018 remains on creating quality content and experiences that entertain and connect people to their passions."
OK! Magazine was the only women's weekly magazine with a six-figure circulation that saw any kind of increase, up 1% to 150,493. This will come as good news to Trinity Mirror, which confirmed last week it was buying the title from Northern & Shell.
Men's lifestyle magazines were up 6% year on year to 1.23 million in total, but actively purchased print copies were down 24% to 337,147, while digital was up 10% to 76,671.
The worst faller was Dennis' Men's Fitness (down 25% to 18,131 actively purchases year on year), while Future's T3 had a very different six months after growing 22% to 21,459. Men's Health remains by far the biggest title, but fell below six figures for actively purchased copies (down 16% to 99,854).
Today was the first ABC report since the industry measurement body changed the way it reports on consumer magazines in a bid to make it easier for media buyers and owners to use for trading.
Separately, Hearst said several of its titles – Esquire, Men's Health, and Runner's World – were able to use optional analysis in ABC certificates to demonstrate how each brand is targeting new readers using innovative routes to market.
The optional reporting table, which was used by Cosmopolitan, Elle, and Harper's Bazaar during the previous ABC report six months ago, allows Hearst to detail its "dynamically distributed" model of highly targeted bulk drops.
James Wildman, Hearst UK chief executive, said: "We have invested heavily in print and to be rewarded with market leaders in each of our monthly competitive sectors, alongside six period-on-period increases is a fantastic achievement.
"We continue to build loyal audiences through paid-for channels and our dynamic approach to distribution, both of which deliver strongly to advertisers. We are experts at curating professionally produced content and remain focused on delivering this wherever our audiences are – in print, digital, or at one of our iconic events."
Meanwhie, news and current affairs titles were up 1% year on year, with a 7% shrinkage in actively purchased copies to 614,264 and digital up strongly by 46% to 57,976.
Prospect was the standout title in terms of growth (up 24% to 29,565), with BBC History Magazine and The Week the worst among few annual declines (each down 3% to 66,378 and 144,213 respectively).
Top 100 UK magazines
---
---
Join us at Digital Media Strategies on 8-9 March to discover how to develop a profitable and sustainable media business in today's digital world - click here to find out more.