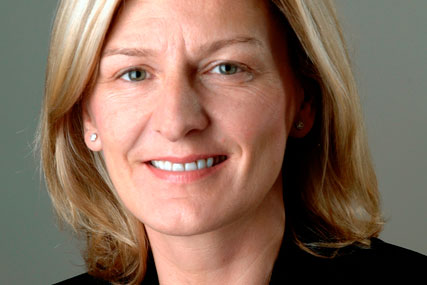 Webster, the former chief executive of IPC, has been given overall responsibility for IPC as part of a restructure at Time Inc.
She will take control of IPC, in addition to her role as vice president of Lifestyle Group at Time Inc,
Sylvia Auton, the current chief executive of IPC will continue in her role but will now report directly into Webster.
Auton previously reported into Laura Lang, chief executive of Time Inc.
IPC and Time Inc's lifestyle division, which houses titles such as Cooking Night, Southern Living, and Coastal Living, have long been seen as a possible sales target but Webster has rebuffed this suggestion.
Webster told Media Week: "No, IPC is not being sold. IPC is a core part of Time Inc's business."
The restructure comes amid a series of changes at the company, including the promotion of Paul Caine, chief revenue officer, to the role of group president.
Webster said: "The changes announced, giving me responsibility for IPC, is to ensure that IPC benefits from the many new initiatives that Time Inc is investing in around next generation products and services, products and solutions, new consumer products and services, new technology and partnerships."
Webster rose to the position of chief executive at IPC before being promoted to a senior executive role at Time Inc in January 2011.
She was originally appointed to the role of chief executive at IPC Media in 2008, when she replaced Sylvia Auton.
Previously, she was managing director of IPC connect, IPC's women's weekly division.
Follow @nickbatten2