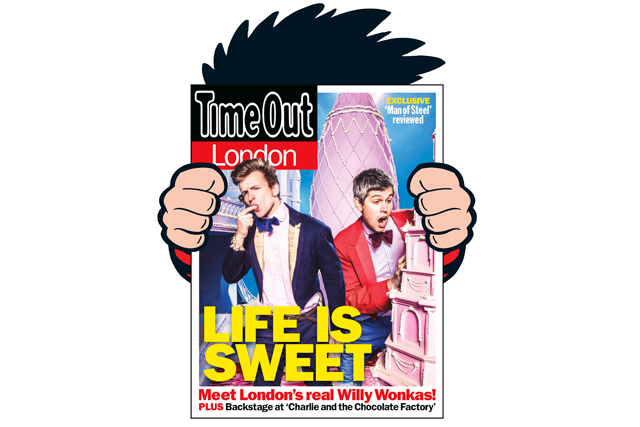 The British comic featuring Dennis the Menace, Gnasher and Minnie The Minx has been published since the 1930s, and celebrates its 75th anniversary this year.
Its characters and stories are currently appearing in 'Beanotown', an area at the ongoing Southbank Centre Festival of Neighbourhood, which is sponsored by MasterCard.
The Time Out pullout comic, designed by Beano creator DC Thomson, features characters such as Dennis the Menace and his dog Gnasher exploring London. It aims to humorously inform Londoners about the festival and encourage them to visit its arts displays to celebrate local, national and international neighbourhoods.
Tim Arthur, the editor of Time Out, said: "As well as the iconic comic, this one-off Time Out magazine will include exciting editorial, including a blog of how the comic is made. I have even allowed Dennis to take over my editor's letter slot!"
Paul Trueman, the head of marketing, MasterCard UK and Ireland, said: "Our partnership with Time Out magazine goes from strength to strength this week, with a unique way of rediscovering and celebrating a comic of old.
"The pull-out will be a prized possession for those people who are familiar with the long standing The Beano comic book."
The festival runs until 8 September across the Southbank Centre's 21-acre site and includes an artificial beach as well as activities such as the non-competitive sport, parkour.
Distribution of last week's issue of Time Out was delayed by two days, after a warehouse fire destroyed 225,000 magazines.