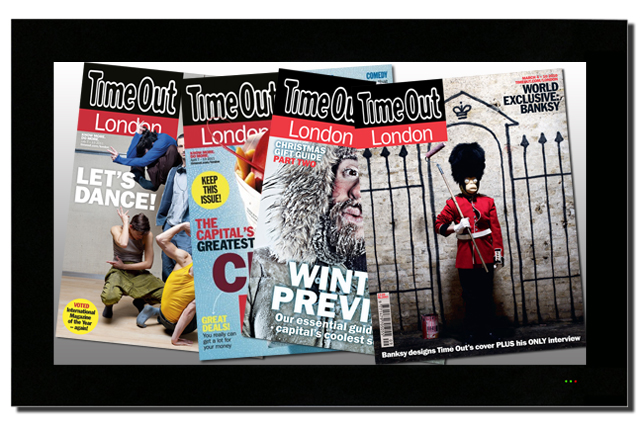 The Time Out TV guide currently in development aims to seamlessly integrate social media with traditional TV listings to provide a new and richer TV experience.
Media Week understands the lifestyle and entertainment company is a planning to launch the new guide within the first quarter of 2012 after partnering with Red Bee Media.
When launched, the Time Out TV Guide will provide an EPG that will enable users to 'like' programmes and see what their friends 'like', share, recommend and 'favourite' content and see what programmes are trending on Twitter.
The thinking behind Time Out's social TV guide is based on the simple premise that viewers are more likely to watch linear TV programmes and share their experiences if they know there friends and family are tuned in at the same time.
Simple icons will be overlaid on top of the traditional TV Guide to indicate whether Facebook friends 'like' or intend to watch shows.
An additional 'flame' icon will indicate Twitter 'hotspots', or programmes generating lots of social media activity; coloured red to indicate high activity, orange for moderate and yellow for light.
The TV guide will be powered by Red Bee Media's RedDiscover technology, which provides metadata services with search, recommendation and companion app technologies.
Users of the guide will also be able to interact with one another via the same screen.
The technology promises to tap into the growing relationship between linear TV and social media, and could challenge the dominance of emerging 'second screen' apps like Zeebox.
A spokesperson for Time Out said no launch date has yet been decided and that discussions about the new social app were still on going. The publisher declined to comment further.
However, Red Bee Media has already been working with the Dutch publishing house, Veronica, on a similar social TV guide expectd to launch at the end of this month.
Veronica magazine is a leading TV listings magazine in the Netherlands and intends to roll out the new social TV guide nationwide via tablets and smartphones.
Bart de Wijs, head of digital at Veronica Publishing, said: "Due to the increased use of social media and the trust in advice from friends, there is a need for a personal TV guide that combines these things and gives advice that is relevant to the interests of the viewer."
The significance of Time Out London paving the way for a new era of TV listings will not be lost on the publisher.
Tony Elliott's Time Out magazine, now 50% owned by Oakley Capital, changed the nature of the UK's entertainment press when it challenged the stranglehold over programme information, held by the Radio Times and TV Times, by publishing an "unauthorised" TV listings to coincide with the launch of Channel 4 in November 1982.
After nine years of wranglings the TV listings information was eventually made available to all the press by the Conservative Government in 1991, and has been the staple of weekly magazines, national newspapers and EPGs ever since.