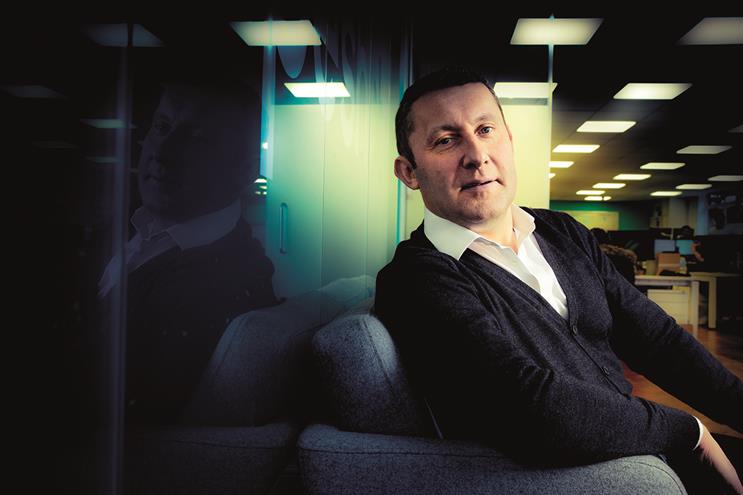 In recent years, big data has been the driving force behind many recent brand campaigns, arguably at the detriment of quality engagement and content. Now, with GDPR around the corner, this balance between reach at scale, content and creative is about to be redressed.
By now, we're all aware that GDPR will prohibit the use of personal data unless 'legitimate interest' has been determined and measured or explicit consent has been obtained from the user. Both measures are dictated by value – just as we consent to having certain people in our lives because of a simple value exchange, whether emotional, intellectual or otherwise, we seek the same exchange in the brands that look to court us online and offline. In the context of communicating with current and prospective customers, proving this value is now a requirement for brands.
For countries with strong existing data collection policies, this is less of a problem but for the UK, it's estimated that more than 75% of data is currently not GDPR-compliant.
Recent research studies by HubSpot, PageFair and many others state that anywhere between 5% and 50% will choose to opt in. Whatever the number, it highlights something we have all known for some time; the current value exchange is exceptionally one-sided. This has been in part due to our relentless obsession with delivering high volumes of audiences at the detriment of quality.
Transformative shifts
Brands need to fundamentally change the way data is viewed. While first-party data and audiences need to be better valued and activated, those third-party data sets that currently fuel the decision-making around ad placement represent an even greater shift in their approach to data.
One of the key tools that has delivered a brand's message to audiences at scale is retargeting. With current rules, retargeting just got a lot harder. Not only has it become harder to access and track audiences, it has become a whole lot riskier, too. The numbers being quoted for breaches under GDPR include $20m or 4% of global turnover. With these kinds of numbers and possible privacy-breach headlines hanging over the heads of CMOs and CFOs, we are on the cusp of some truly transformative shifts in how a brand's data is managed and used.
It's no longer about building those big data sets we were once obsessed with. Brands must serve content that is relevant

Behavioural targeting, in all its forms, is no longer the risk-free tool to deliver audiences at scale it once was, and the loss of opted-in audiences will have a significant impact on potential reach, performance and cost to advertisers. So what can brands do?
The loss in addressable audiences and shift of power to the consumer, with regards to demanding greater value, means GDPR will inevitably refocus brands on nurturing the first-party data and users they already have, pushing them to add value at each turn. Brands will need to focus more on individual customer journeys, ensuring they deliver quality experiences. It's no longer about building those big data sets we were once obsessed by; brands must serve engaged customers with content that is relevant.
Relevance is determined by right time, right place, and right content – or, simply put, context. This ensures a brand can drop in when it matters, with an audience it will resonate with. If we can understand the content on the page in that moment, we can also determine the audience that will gravitate to it, and the ad content best suited for the situation. If we focus on immediate context and less on what a consumer might have done or bought a week ago, our advertising is much more likely to be welcomed in the moment.
The real goal is to predict what consumers will be interested in tomorrow. Data-driven success will depend on a brand's ability to react to changing agendas.
A solution based on the now
Taking contextual solutions further, the real goal for intent-focused marketers is to predict what consumers will be interested in tomorrow. With 25 May looming, data-driven success will depend on a brand's ability to react to changing agendas, not setting them. Contextual solutions can also accurately predict where audiences are going next by identifying and understanding evolving conversations in real-time.
Contextually powered targeting takes us from a world dominated by cookies to a solution based on the now. Context is giving us the opportunity to create value in the right moment, rather than hammer home a message regardless of immediate intent. This is achieved without the risk of suffering the consequences, pitfalls and challenges associated with GDPR compliance.
Over the coming months, more brands will adopt contextual targeting, and in a post-GDPR world it will become essential for all marketing to be contextually relevant. GDPR will change how we reach customers; in the long term, it will also change how we perceive them. Brands now need to drive value through truly great, contextually relevant, content and creative to prove their worth to consumers.
A step change in digital advertising is here, and those that investigate and implement new targeting techniques will be the ones to thrive.