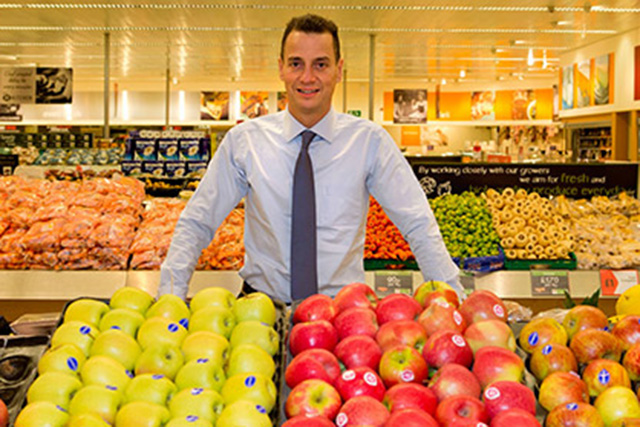 Morrisons has announced today that CEO Dalton Philips is to step down at the embattled supermarket brand, following a challenging festive season for all major supermarkets. However, Philips was not a chief executive who could be accused of sitting back. Here we highlight the highs and lows of the man who tried to change the supermarket.
Morrisons announced a like-for-like sales drop of 3.1% over the Christmas period, resulting in leadership changes and the closing of 10 stores.
During Philips' five-year tenure at the supermarket, he drove significant change for the brand; from pivoting to focus on convenience stores to its deal with Ocado that led to its grocery service going online for the first time. Morrisons has confirmed that it will not be dropping its long-standing partnership with Ant and Dec, another milestone for the brand that fell under Philips' watch.
February 2010
Dalton Philips is announced as CEO after Marc Bolland leaves for Marks & Spencer.
September 2010
Morrisons announced a new strategic focus on the convenience store in September 2010, in response to its rivals. It eventually launched the M Local proposition in June 2011, with first store opened in Ilkley, Yorkshire.
February 2011
Morrisons bought online children and baby retailer Kiddicare for £70m, one of its first forays into ecommerce. It eventually sold the brand on in 2014 to private equity firm Endless for £2m (just 3% of the amount it paid).
December 2011
Morrisons launched its own-label brand M Savers in 2011, a range focused on giving people high quality food for cheaper prices.
March 2012
Morrisons launched its first iPad app and became one of the first supermarkets to take its magazine onto the iPad.
October 2012
It launched its first ecommerce play in 2012 focused on selling wine, called Morrisons Cellar.
November 2012
The supermarket announced a major strategic focus on fresh foods, launching a new 'Fresh Store' concept. 'Fresh' is a message that has been present in its marketing consistently as its 'Market Street' in-store experience has been a feature for many years.
January 2013
Morrisons enlisted Ant & Dec first in 2013 by putting them on TV ads and sponsoring Britain's Got Talent, a show the pair present. The ads focused on promoting its fresh credentials by showing its in-store butchers services.
May 2013
Morrisons decided to partner with established supermarket ecommerce service Ocado, rather than build its own online shopping service from scratch. The 25-year deal included the acquisition of a distribution centre.
December 2013
The 500th store opened in the last month of 2013.
January 2014
Online delivery started in 2014, the product of its major deal with Ocado in May 2013.
March 2014
Morrisons announced a £1bn investment in price cuts after disappointing sales; it later launched a new 'cheaper' proposition in May 2014.
October 2014
The supermarket launched its first foray into loyalty cards with the announcement of the 'Match & More' scheme late last year. The scheme was dubbed 'confusing' for consumers.
January 2015
A 3% sales drop sees Morrisons take on a major leadership change and the closing of ten stores but it confirms that it will continue with its marketing activity, keeping on Ant and Dec as brand ambassadors.