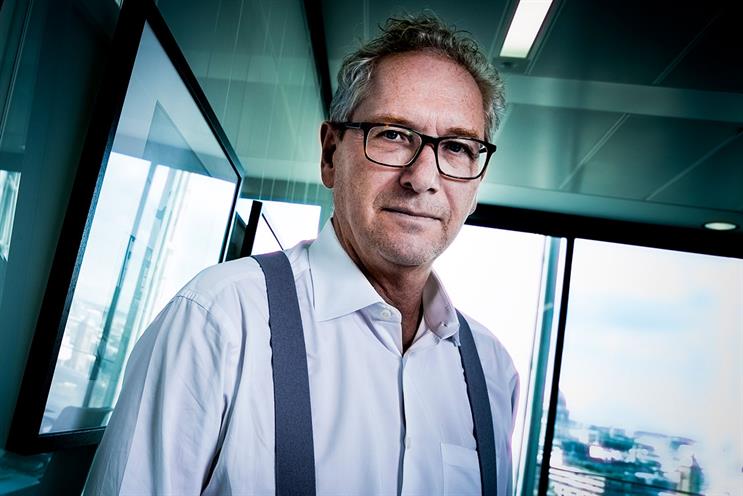 The Times had a circulation of 440,000, up 12% year on year, in September compared to The Daily Telegraph on 458,000, down 4.7% year on year, according to new ABC figures out today.
The gap was 20,000 a month ago. Both titles have seen circulation fall slightly month on month after the Olympics.
In Witherow's first month as editor in January 2013, The Times sold 399,000 in print and The Daily Telegraph sold 556,000.
The gap has closed this year, albeit The Times has increased the number of discounted copies it circulates at airports.
"On one Friday, [the difference] came down to 1,000 copies," Witherow said in an interview with Campaign.
He claimed "scores" of Telegraph readers, but "not huge amounts", have defected over Brexit because they preferred The Times' support for Remain. "When you put our digital subscriptions together with the print, we probably comfortably exceed them," Witherow said of the Telegraph, although he can't prove that.

While The Times has 156,000 paying digital subscribers, up from 147,000 last year, the Telegraph will not say how many have signed up for its softer, more advertiser-friendly paywall.
"The measure is still, 'Can you exceed them in print?' and that's what we'd like to do," Witherow said.
When he became editor, he said one of his main objectives was to make The Times "the best-selling quality newspaper in the United Kingdom" on weekdays to match the Sunday Times.
Asked how much overtaking the Telegraph motivates him, he said: "A lot."
He added: "I'm sure the Telegraph, which is a fine newspaper, will fight hard, so it's not going to be easy."
The Times and i were the only daily, paid-for, national titles to increase print circulation year on year.
The Daily Mirror was the worst performer, dropping 10%.
The Sun, the Daily Mail and The Guardian all fell more than 5% in print.

Read the full interview with Witherow in today's issue of Campaign.