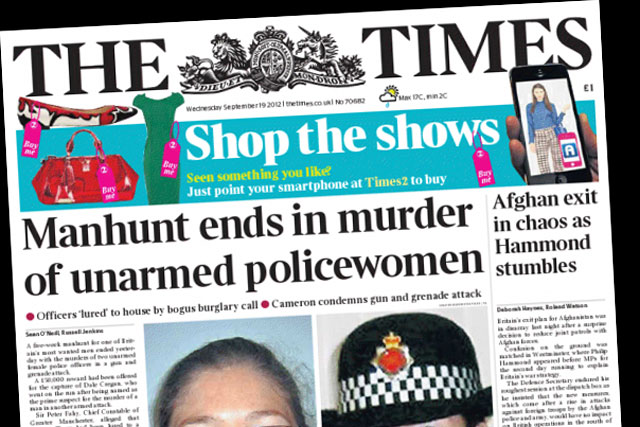 In the Times supplement, T2 today (19 September), there is exclusive material available only to readers who have downloaded the Aurasma app to their smartphone or tablet computers.
These readers can access exclusive video content and buy products directly off the page, when they scan the pages with the app.
The Times is not the first newspaper to use such technology within its pages. Last year, the FT ran a similar type of ad, using Aurasma.
Heat magazine and a number of other brands such as Tesco have also used the Aurasma technology.
News International is running the augmented reality piece of advertising to coincide with London Fashion Week.
Follow @johnreynolds10