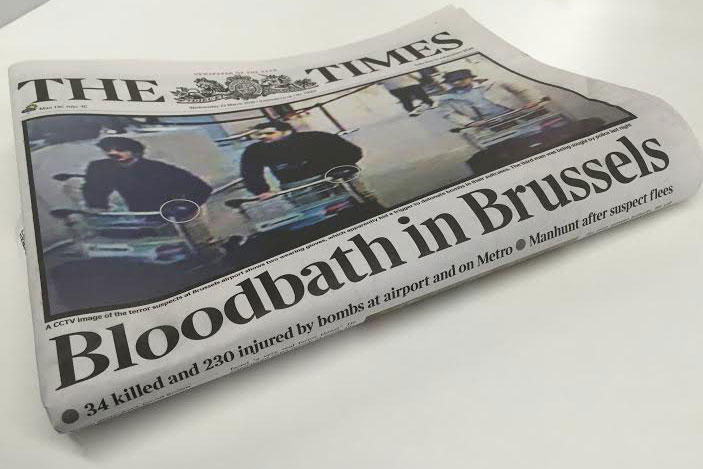 The annual results for Times Newspapers for the year to June 2015 are the best in well over a decade and contrast with many other news rivals that are struggling to make money with free websites and have cut investment.
Pre-tax profits of £10.9 million compared to a loss of £935,000 a year earlier. Revenues held steady at £344.9 million, down less than 1 per cent from £347 million in the year to June 2014.
The accounts said: "The sales performance was underpinned by the quality of the company's journalism and its product offering."
The Times' print circulation rose to 394,000 from 391,000 and paid-for digital-only subscribers fell to 147,000 from 156,000.
The Sunday Times' print circulation dropped to 795,000 from 820,000 but paid-for digital-only subscribers rose slightly to 158,000 from 157,000.
Times Newspapers said increasing the print cover price to £1.20 and the weekly digital subscription to £6 boosted circulation revenues.
Circulation revenue has been important because it offset an industry-wide slump in print advertising across the newspaper market in 2015. A fall in "advertising volume" was listed as one of the principal risks and uncertainties in the accounts.
Times Newspapers also made "considerable savings" on editorial and marketing costs, plus printing costs fell.
Operating profits were particularly strong, jumping to £21 million before exceptional items, which included a £7.4 million restructuring expense.
However, some observers believe Times Newspapers may have been able to keep its operating expenses low because some costs such as Premier League video clips may be borne by other parts of the parent company, News UK.
The Times' results come as The Independent shuts its print edition on Saturday and The Guardian cuts 250 jobs after slashing investment in print.
Sister title The Sun ditched its paywall in November 2015 because it found that a mass audience was unwilling to pay.