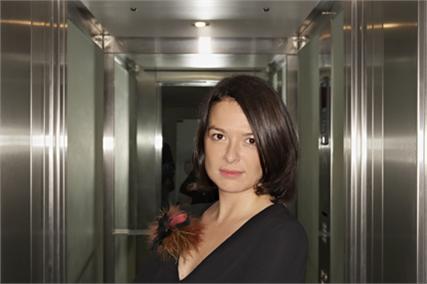 The proportion of people in the UK accessing the Times online is said to have more than doubled since News International erected its paywall in June. Domestic monthly unique browsers for times.co.uk were less than 35% in its last public ABC audit in February – this figure reportedly sits at 75% today.
This compares with just 36% of the MailOnline's record 46.9 million unique browsers in September being in the UK, 34% for the Telegraph.co.uk, 42% for Guardian.co.uk and 43% for Independent.co.uk.
In addition, the frequency with which users are accessing News International's online content has risen six-fold, from an average of once every two weeks, to three times a week on the new sites.
The "high quality" and "highly affluent" nature of News International's online audience were also singled out for attention, with 54% reportedly having a household income of more than £50,000, while 60% of its iPad subscribers were over £100,000.
These unofficial figures are the first real insight provided by News International since last week's top-line figures.
Talking to Media Week, Vanneck said she was "encouraged", not only by the sites' 105,000-plus paid-for customer sales since June, but also by some of the additional trends behind the figure.
She said: "Within four months, we've seen a 40% growth in our subscriber numbers if you look at our total multichannel reach of subscriptions."
"We've got over 200,000 subscriptions across all our different channels… For the iPad, which is probably more intuitive for a digital-reading experience than a browser- based experience, we're seeing 74% of all subscribers coming once a day or more."
In a clear message to agencies and advertisers, Vanneck said that building successful brand campaigns required a different type of experience and platform to the free, mass- volume model of other newspapers.
Rather than viewing News International's drastically reduced online numbers within the volume play of digital, the CMO said it was time to redefine the debate and link it back to the business fundamentals of newspapers, as products people will pay for.
Vanneck said: "It's not about The Times delivering a huge audience, where we don't know who they are, they are C2DE, they are not engaged in the brand, they don't have a relationship with it.
"[In that scenario] You are never going to create the emotional connection that you need for The Times in order to deliver the right platform for brand advertising.
"We've got to re-educate consumers about the value of our product. The metrics that matter are about frequency, they are about engagement, they are about building platforms."
Vanneck, who first joined Times Newspapers as a graduate in 1996 before returning in 2007 after a stint at The Daily Telegraph, was confident the paywall would remain in place throughout 2011 and beyond.
"It's just the beginning of the journey but it's a very exciting place to be," she said.
"To know you can actually grow your audience, your paid audience, the right audience, in a way that actually is delivering the future platforms for our advertising partners to build their brands on too."