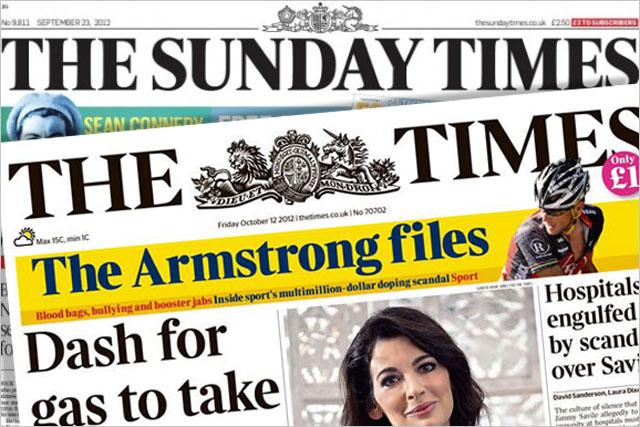 The national newspaper ABCs for September will be disclosed later today.
The News International titles join the publishers of The Daily Mail, Financial Times and Independent, whose papers currently include figures for discounted multiple circulations.
Multiple copies are bundled and sold at discounted rates to corporate customers such as airlines and hotels, who give them away to their customers.
Other newspapers such as the Telegraph titles do not include corporate sales in their overall ABCs figures.
News International, which supplies customers including British Airways, Eurostar and Marriott Hotels, says it is making the move because the figures represent a profitable aspect of its circulation rather than merely an adjunct of its marketing.
A News International spokesperson said: "We believe in charging a fair price for our journalism and are pleased our partners believe there is a value attached to providing their customers with The Times or The Sunday Times.
"Those customers are a valuable part of our readership and we believe those sales should be reflected in the ABC figures."
The Times and The Sunday Times previously included corporate sales in its ABCs, but stopped doing so at the end of 2009.
According to last month's ABCs, The Times reported a circulation of 407,720 in August while The Sunday Times reported a circulation of 914,685.