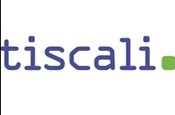 Tiscali's rival TalkTalk complained to the Advertising Standards Authority about the ad's claim of connection speeds of "up to 8mb".

The ASA said that although a reasonable proportion of Tiscali customers achieved near to the top speed, a qualification that top speeds vary should have been added to the main copy.

It's judgement said: "Because the qualification had not appeared in the body copy...we considered it was insufficiently prominent and the claim "up to 8 Mb Broadband"...was therefore misleading."

Tiscali said it believed the question of whether the claim was misleading was an industry-wide issue and was not limited to ads for its own products, but has now adjusted the wording of its ads.

The ASA also upheld a complaint that the ad did not make it sufficiently clear that the offer was only open to people in 52 per cent of the UK

It also found that Tiscali had not made it sufficiently clear that the £7.99 package price was only open for three months, before rising to £12.99.

However, it rejected complaints that the ad misled customers over its offer of free phone line rental and calls.