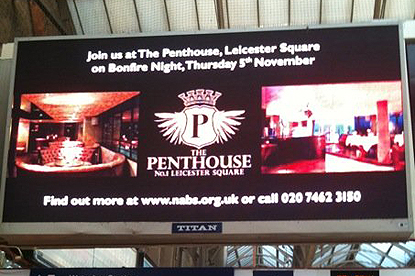 McCann Erickson has also stepped in to produce the artwork for the campaign publicising the industry charity's club night taking place at The Penthouse in Leicester Square on 5 November.

The club night replaces the Nabstock event that Nabs has been running for the past three years. However, it will still include the Stick It On DJ competition that allows partygoers to become DJs and play their own choices of music.

Nabs, which needs an annual income of £2.2 million to sustain its activities, is facing challenging times as cash-strapped marketing communication companies cut budgets and industry job losses grow.

Tickets for the club night are on sale at £10 in advance (£12 on the door). For more information, call 020 7462 3150.