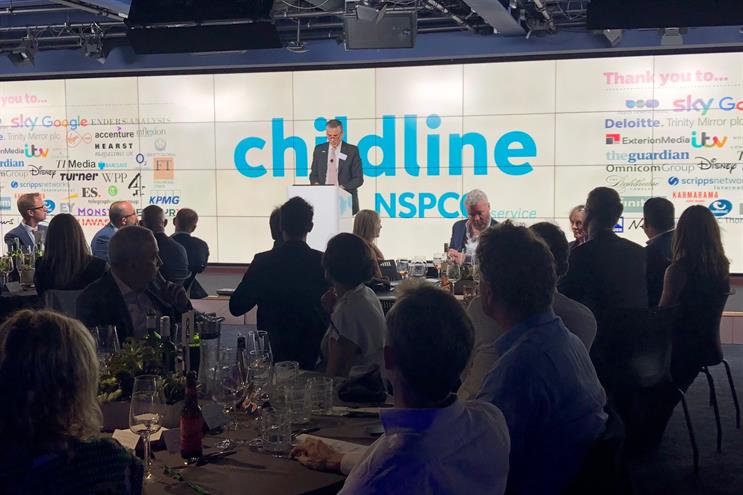 Enders' firm, Enders Analysis, has hosted an annual dinner for the NSPCC for 10 years and said media companies' willingness to donate advertising inventory as well as cash to the charity has made a significant difference.
"Our view is every piece of advertising that NSPCC and Childline puts out is raising awareness of this issue," Enders explained after hosting this year's dinner with Matt Brittin, Google president for EMEA (both pictured below), at the search giant's offices in King's Cross, London.
Sky, News UK and Google have been among the leading donors but Enders said many other media owners that have donated free ad space have also been important.
"Without all the small ones, the message wouldn't be so widespread," she said.
Dame Esther Rantzen, president of Childline, and Tom Toumazis, the chairman of Childline, also spoke at the dinner.
S4 Capital executive chairman Sir Martin Sorrell, Reach chief executive Simon Fox and News UK chief operating officer David Dinsmore were among the guests.