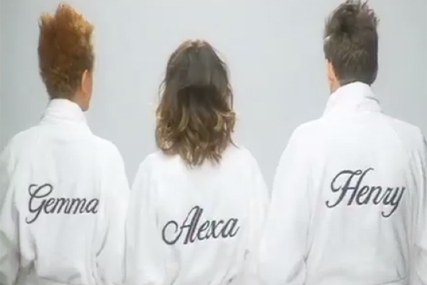 TK Maxx is bankrolling the entire production of the series, fronted by presenter Alexa Chung, which is entitled 'Frock Me With TK Maxx'.

The deal was negotiated by the discount fashion chain's media agency Mindshare, the makers of the programme Murmur Productions, and sponsorship consultancy Media34.

The agreement includes sponsorship of the series, integrated branded programme credits, and licensing of the show name to promote the series in-store.
Phil Wade, TK Maxx marketing director, said: 'We're thrilled to be part of this iconic TV series. Loved by fashionistas across the nation for its fashion direction and celebration of style, Frock Me is the perfect fit for TK Maxx. It is incredibly exciting to be at the heart of the cultural debate on how music and fashion influence each other.'
'Frock Me with TK Maxx' airs in Channel 4's youth programming slot, T4, on Sunday 25 April at 1pm.
The series is presented by Alexa Chung, fashion designer Henry Holland and Radio 1 breakfast presenter Gemma Cairney.
A TV ad for the series, a spoof on an iconic Dolce & Gabanna ad and starring the series' presenters, airs on Channel 4 from next week. It was created by Murmur Productions.