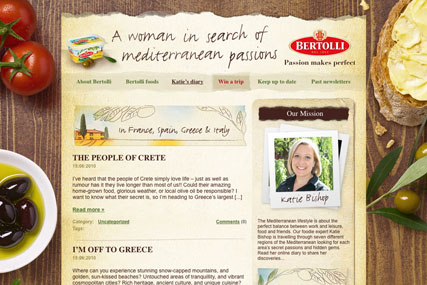 Bertolli is the UK's leading olive oil spread and is targeted at health-conscious consumers with a desire to continue eating good food.
A quarter of a million mail packs will be sent out, as will regular emails, which drive consumers to the Bertolli Passions blog.
The blog, written by food expert Katie Bishop, contains entries about her Mediterranean food and travel experiences.
Susanna Clark, account director at TMW, said that the creative approach was light-hearted and in line with the Bertolli brand: "We are confidant that consumers will engage with the brand through their interaction with the blog and enjoy the taste of the Mediterranean lifestyle.
To continue increased awareness of the blog, a direct mail pack will be sent out to consumers in early July.