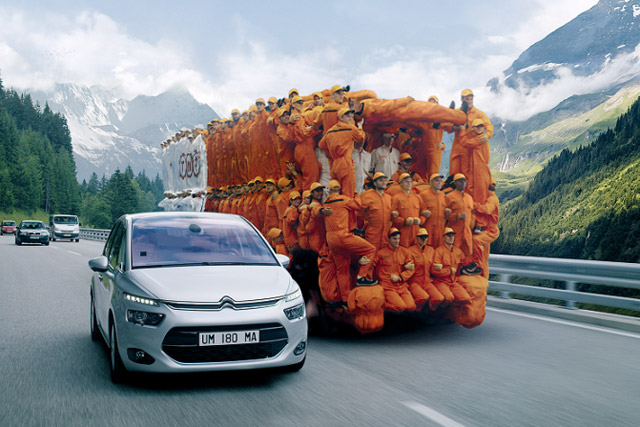 The campaign forms part of a marketing strategy to make the brand more personal and will be supported by the launch of the strapline, "The people network".
Created by Amsterdam-based Etcetera/DDB, the drive will include TV, digital film, radio, print and outdoor, and shows a TNT truck constructed out of TNT employees.
The positioning followed research conducted by Etcetera/DDB and with TNT employees to capsulate what the brand truly represents, with the result being personal service and TNT's people.
The "human truck", with frame, engine and wheels all made out of people and "fuelled" by their spirit, is unstoppable on its route to deliver to customers.
The creative uses real humans, alongside CGI-generated figures developed specially for the project.
Creative direction was by Peter van Leeuwen and Markus Ravenhorst, with copywriting by the latter. The ad was produced by PostPanic and directed by Mischa Rozema.
Tex Gunning, chief executive of TNT said: "Etcetera as an agency stands for rock&roll marketing. They have a strong track record in bringing companies, people and brands in motion. That, in combination with Etcetera's partner RedUrban (digital), and international network (DDB) perfectly fits our growth ambition".
Dick van der Lecq, managing director of Etcetera said: "Previously customers bought products or brands. Nowadays customers consciously buy a company. The DNA and the people behind the brand.
"Talking to dozens of TNT employees showed us the only way to express their attitude towards clients: the human transport company. A 'human truck' captures that belief in the TV-commercial in one sight."