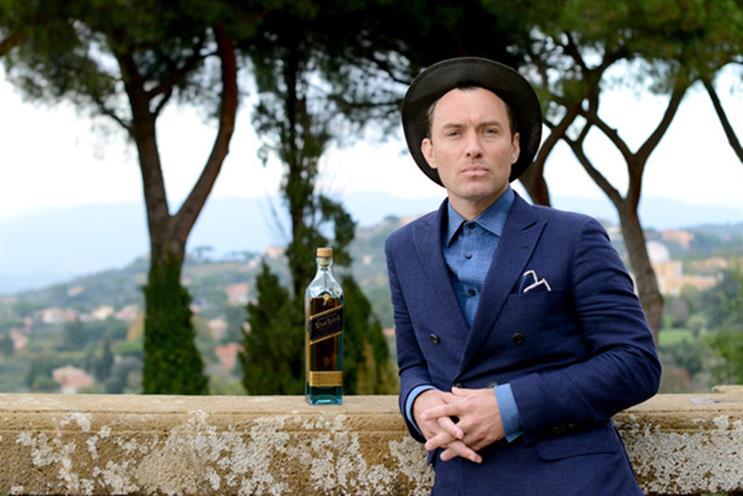 There's great news for couples planning to get married in 2016. According to the Office of National Statistics, divorce rates have fallen to their lowest level for 40 years amid signs that a growing acceptance of couples living together before tying the knot has ultimately strengthened marriage.

It's not just marriage partnerships that are lasting longer either. More and more brand partnerships are sharing in the good times for longer due to the importance of long-term strategic relations.
Let's face it, when it comes to brand marketing, sometimes we can't win alone. Saying 'I do' with a brand that holds the same values, gives access to a wider audience and will ultimately strengthen and amplify joint messaging is a strategy we'll see more of in the year ahead.

Take Johnnie Walker and upmarket men's fashion retailer Mr Porter as an example. A series of experiential dates between the online portal and the Blue Label whisky brand led to last year's release of The Gentleman's Wager – a short film starring Jude Law and Italian actor Giancarlo Giannini, which tells the story of Jude Law's attempt to win Giancarlo's boat with a friendly bet.
Viewers were able to click on the video at any time to access the clothes and accessories worn by the actors via a specialised "Shop the Look" page. Diageo bagged itself a trophy husband as a means to play up the aspirational elements of its high-end Scotch whisky by exploiting its influence on affluent men's style.


Brands don't always marry for looks alone however, and sometimes an unlikely partnership can produce surprising results.

Lifelong vegetarian Stella McCartney married into the Adidas family in September 2004, amid outrage that she would have anything to do with a brand linked with kangaroo leather for its football boots.
Over a decade on however, the marriage is still going strong and the Adidas by Stella McCartney collection, made with alternatives to leather, high performance fabrics, has successfully grown to include running, gym, yoga, tennis, swimming, winter sports and cycling.
By walking down the aisle together, Stella helped Adidas become a more ethical, meaningful brand, while enabling her to reach a wider, more sporty audience that may not have engaged with the high-end Stella McCartney fashion label before.

Sometimes, brand marriages stem from a desire to offer combined value to a specific target audience.

Best Western hotels and Harley-Davidson have been an item for over nine years, having launched the Best Western Ride Rewards Program, specifically for Harley owners in the US, in 2006.
Entering its tenth year, the loyalty program is still expanding and diversifying. Ride Rewards counts 130,000 members and grows at an annual rate of more than 10 per cent, thanks to a simple strategy – finding a partner that makes it possible for both organisations to better serve their shared customers.

When the appeal of one brand is greater than their chosen partner however, the marriage may have to be managed sensitively for it to go the distance without reputations suffering.

When fashion designer Olivier Rousteing's much-hyped and long-awaited Balmain for H&M collaboration hit global stores in November, it sold out within minutes. Frenzied scenes at H&M, plus social media backlash from distraught and disappointed shoppers who had queued for hours, won't have benefited either brand.


The ultimate winner from any successful brand marriage has to be the consumer. The bikers who benefit from Best Western and Harley's tie-up are more likely to send an anniversary card than the fashionistas who thought they'd finally be able to afford a Balmain, only to be left disappointed and disillusioned.

I'm looking forward to seeing which brand marriages in 2016 produce the best marketing results and value for the customer. There are many reasons to partner and collaborate in the year ahead. Just remember, simple brand love may not be enough – without long-term strategic goals at the heart of any coming together, the term 'conscious uncoupling' may make an unwelcome return.
Anne-Cécile Michaud Lichtenstein is the global chief strategy officer for Havas Media Group.