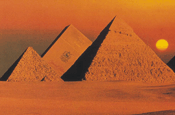 Agencies will be given the choice of pitching for both the experiential and field marketing elements of the business, or just submitting for one of the two portions.

The pitch is being handled by the AAR, and Gallaher hopes to appoint agencies before Christmas.

The experiential aspect involves activity in specific bars and clubs across the UK, as well as at music festivals and other selected events.

A number of major cigarette brands are included in Gallaher's portfolio, including Benson & Hedges, Silk Cut, Mayfair and Sovereign.

In December 2006, Gallaher was bought by Japan Tobacco, which owns Camel and Mild Seven cigarettes, for about £9.6 billion.

Tobacco companies are still permitted to run experiential and field marketing campaigns, although advertising has been banned in most other areas.

In February 2003, advertising was prohibited on British billboards and in newspapers, magazines and cinema.