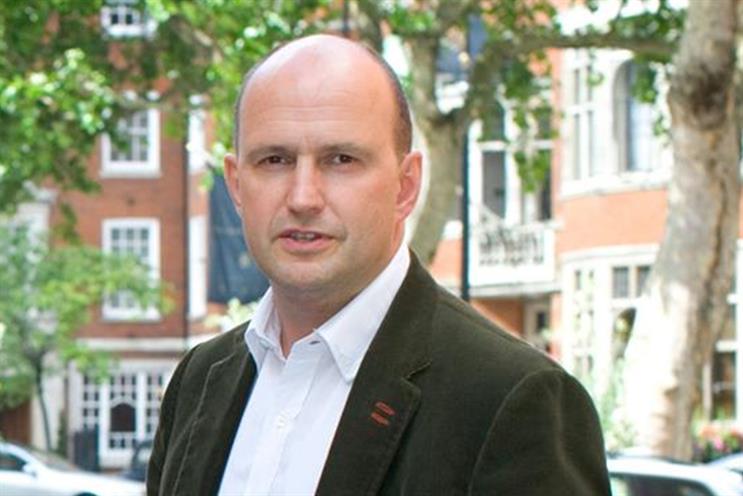 Knox, who replaces Ian Priest as IPA president, announced his agenda at a talk in front of communications and wider business leaders at the Rosewood Hotel in Holborn today (28 April).
Knox said: "It's my strong belief advertising can be a noble profession and what we do is fundamentally of great value and good.
"Good for businesses and the economy. Good for consumers and society. And good for the people who make a living from it.
"It's no longer good enough to say we merely reflect society – we should set ourselves a higher goal and realise a more progressive ambition."
In addition to establishing a code of conduct, Knox his "here for good" agenda would introduce a new effectiveness prize that recognises societal value, explore the depiction of women in advertising, the value of big data and the blurring of lines between editorial and marketing, and investigate the perception of the ad industry.
Knox also said that, ahead of its centenary in 2017, the IPA would change from being an exclusively corporate membership body to include personal membership. From September, the IPA will introduce an accreditation for individuals that is earned through a qualifications-based points system.
He said: "This year, over 150 people qualify for this new accreditation and it is our intention in the years to come, accredited membership will be seen as a vital designation of professional expertise."
Under Knox's leadership, the IPA is also going to seek chartered status.
He said: "Achieving chartered status will enable our industry to demonstrate a professional commitment to raising standards of knowledge, capability and ethical practice.
"For agencies it tells their customers they can expect the highest quality of service and further demonstrates why every agency in the UK should be a member of the IPA."
For more detail on Knox's views, read this week's Campaign magazine.