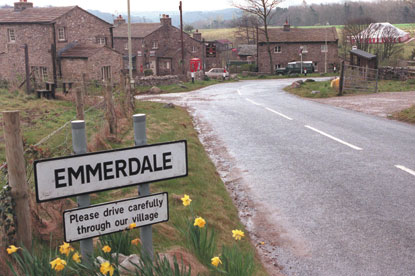 Tombola's deal to sponsor the show will run from 1 November until the end of January 2011, and includes broadcast sponsorship across ITV1, ITV2 and ITV3, as well as online sponsorship.

In July, ITV announced a two-year deal between Emmerdale and Littlewoods, which was expected to replace the previous sponsor Reckitt Benckiser on 31 August.

However, the deal fell through and ITV was left looking for a replacement sponsor.

Euro RSCG London has created the Tombola sponsorship idents with the deal brokered between ITV and Tombola's media agency, All Response Media.

Phil Cronin, the chief executive of Tombola, said: "The show's reach, the affection in which it's held, and its values of drama, fun and community make it the ideal partner for the Tombola brand."