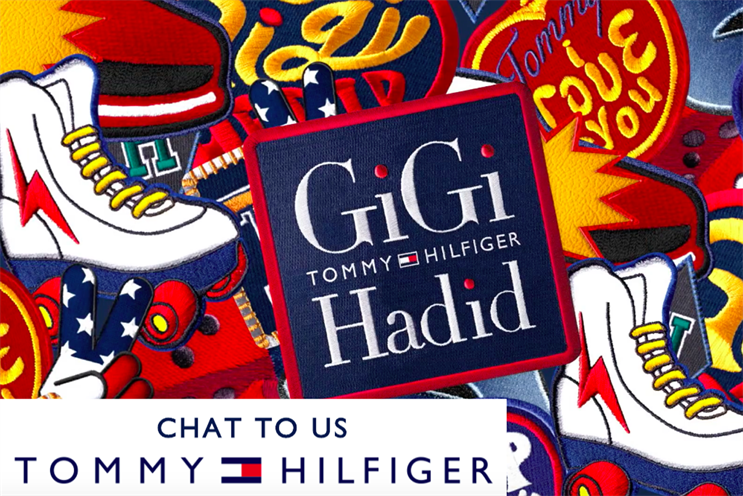 By integrating a chatbot into an outstream video ad spot, the bot is extended beyond Facebook Messenger.
It is accessed by a call to action, laid over a video creative. The call to action can be customised based on the time of day, for example greeting viewers with "Good morning" or "Good evening".
Tommy Hilfiger's chatbot, developed in partnership with msg.ai, chats with consumers about pieces from the new brand's collections and helps them pick out pieces they'd like based on a short Q&A. It then transfers users to tommy.com to make a purchase.
The video advertising integration has been developed by Teads Studio, a team formed from Teads' acquisition of Brainient in 2016.
The initial campaign will launch in English on both Teads' inRead Landscape for desktop and inRead Vertical on mobile devices.