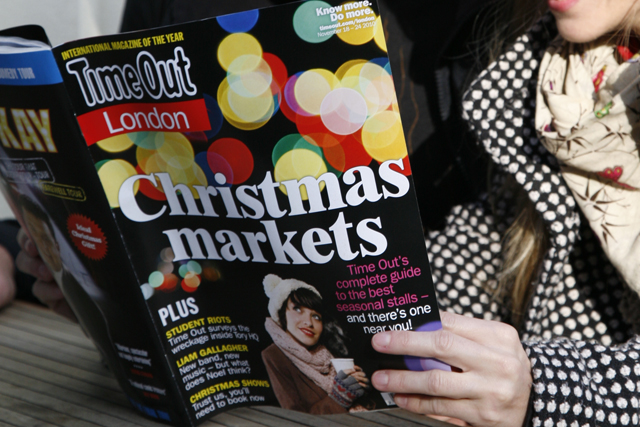 The investment values Time Out Group at more than £20m and will result in the group rolling out online-only advertiser-funded magazines around the world. Berlin, Barcelona and Paris are tipped to be the first cities to benefit from the development.
Time Out Group has battled falling advertising and circulation revenue in the past four years and in January founder Tony Elliott injected a seven figure sum of his own money into the business.
Elliott said the sale would not affect any of Time Out Group's senior management team but as the business expanded online the publishing house will "look to recruit some more senior staff". He will stay on as chairman of the company and own 50% of the shares.
He said: "Launching a Time Out print magazine is a non-starter but you can expect us to open up pretty quickly with pretty substantial online-only Time Outs. The sky's the limit."
Representatives from Oakley Capital Investments will join the Time Out board.
The shift in strategy follows the group's North American business launching Time Out Boston as a purely online-only proposition.
Elliott said: "Our plan over the next three to five years is to significantly ramp up the amount we do around the world."
Time Out has considered a number of potential investors over the past seven years and has been in talks with Oakley Capital Investments since June this year. The deal was completed over the past six weeks.
Time Out is yet to file its 2009 results with Companies House, due on 30 September, but in 2008 the company posted pre-tax losses of more than £3m – more than double its losses of £1.35m in 2007.
In January the group was forced to cut more than 10 jobs across commercial and editorial, less than a year after a round of redundancies led to the departure of 13 members of staff.
Time Out London had a circulation of 58,275 during the first six months of 2010, according to the latest figures for the Audit Bureau of Circulation, down 36.8% from 92,233 during the first six months of 2006.
In addition to its weekly magazines, Time Out publishes 22 travel magazines and city guides in 50 cities in 10 languages and claims to have a total worldwide audience of over 17 million a year.