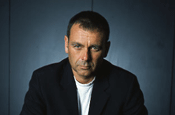 Granger will assume overall control of the network's creative output, and he replaces Michael Patti, who quit the agency in May 2006.
Hamish McLennan, the chief executive of Y&R, said: "He is one of the pre-eminent creative directors in the world. Tony's showing at Cannes last year proves the depth of his experience and his passion for new channels of communication are a great fit with the direction Y&R is going."
Granger moved to the New York office in 2004 following an 18-month stint at Saatchis in London. He joined the Charlotte Street-based company as a replacement for Dave Droga after he was promoted to executive creative director for the network.
During his time at Saatchis in New York, the agency has undergone a creative renaissance, resulting in it coming second in the Most Awarded Agencies in the World in this year's Gunn Report.