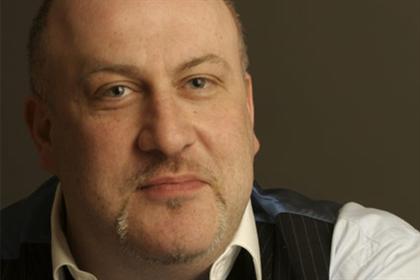 Name: Tony Harris
Job: Outgoing deputy chairman, Rainey Kelly Campbell Roalfe/Y&R; incoming chief executive, BBDO Guerrero/Proximity Philippines
The reason I got into advertising was ...thanks to a great man called Neil Forsyth, I spent my vacations on work experience at his agency on Tyneside. I got 42 quid a week and was allowed to borrow the company Ford Capri.
The campaign I'm most proud of working on is ..."it doesn't have to happen" Home Office Knife Crime campaign - co-creation before I even knew there was a buzzword for it!
And the campaign I pretend I wasn't responsible for is ...Miller's Delicatessen take-off - referred to in these very pages as "the creaking bedsprings shocker".
My favourite campaign created by someone else is ...Courage Best by BMP - it still looks fantastic even now!
The best moment of my career so far was ...saddling the bucking bronco that is RKCR. Twelve-and-a-half years I shall never regret.
While the most embarrassing moment was ...the morning after a Publicis Christmas party in the early 90s. I still don't really remember exactly why, but I've kept myself nice ever since.
The best celebrities I've worked with on a campaign are ...the Fun Lovin' Criminals - what a week in Sydney that was!
The person I'd most like to work with in the industry is ...David Guerrero. And by a curious coincidence ...
The person who's had the biggest influence on my career is ...Mark Roalfe, whose motto of "work hard and be nice" is all you'll ever need to know about him.
If I wasn't working in advertising, I'd be ...running a second-hand record shop and hosting a late-night oldies show on a regional radio station.
In ten years' time, I'll be ...hopefully still somewhere "driving the bus" (oh ... and married to Sandra Bullock - finally!).