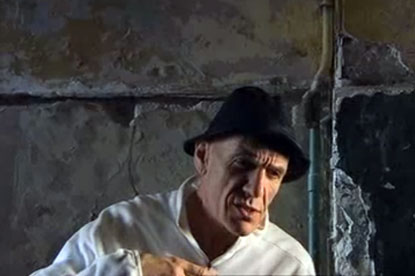 Kaye will visit St Albans Art School, where he studied, Saatchi & Saatchi's offices and the National Film Theatre, as well as performing his own songs at the Hospital Club.

He will also host a debate about The Beatles 1967 album, Sergeant Pepper's Lonely Hearts Club Band at pop-up creative venue, The Cube Store.

Kaye said: "For me, my inspiration is all about Sgt Pepper's.

I think it is the greatest work of art made in my lifetime - and the greatest piece of recorded art ever. I don't consider there are any other valid recordings other than that."

The journey will climax at The Cube Store in Brick Lane where he will kick start a six-week series of avant-garde design, music, fashion, film, and art-themed experiences.

He will also talk about Japanese design icon the Nissan Cube.?

Kaye directed a series of acclaimed ads during the 1990s, including Dunlop Tyres' unexpected, and has directed music videos for Johnny Cash and the Red Hot Chili Peppers.

He disowned his critically-acclaimed 1998 feature film American History X after it was recut against his wishes.

Sign-up to Campaign's Twitter feed to join Tony Kaye on his London journey.