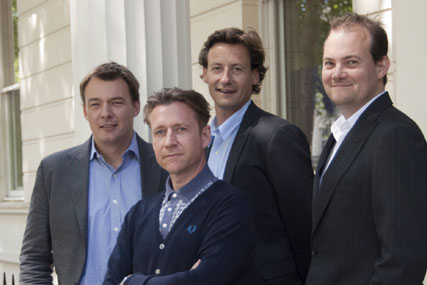 McTear, who was a former creative director at Fallon and TBWA\London, is understood to have left the start-up by mutual consent, without a job to go to.

His departure comes just eight months after he launched True Worldwide, which has created campaigns for Sony. His co-founders were the former TBWA head of planning, Simon Law, and Neil Miller and Chris Perry, who were former joint chief executives at Razorfish. Jonny Campbell, the ex-TBWA account director, joined a month later as the managing director.

McTear worked at Fallon for three years and left the agency in January 2010. He was responsible for a number of Fallon's award winning campaigns including the Orange 'Wednesdays Are The New Fridays' campaign. Prior to that he was at TBWA where he won the Grand Prix in Cannes with "mountain" for Sony PlayStation 2.
Campbell said: "True set out with a vision of being a leading hybrid agency and we want to deliver highly creative solutions for clients. We wanted to go one way with the agency, while Tony wanted to go another."

McTear was unavailable for comment.