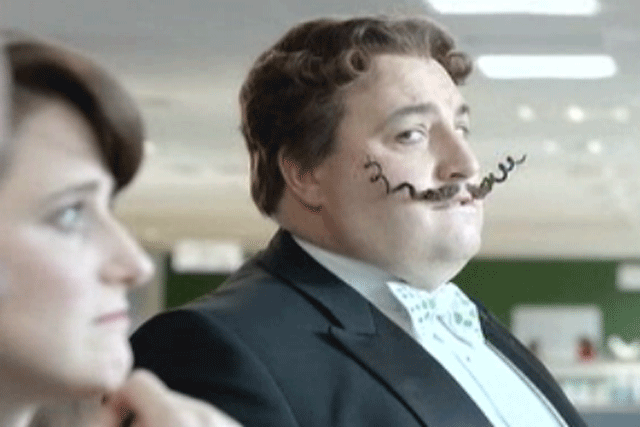 Everyone's favourite opera singer, Gio Compare, is back on top as this week's most recalled ad, beating off a stiff challenge from Sky in second place.
In third place are the Argos aliens and in fourth we have Confused.com, featuring Brian the robot embarrassing a young man over the size of his car engine.
Brand: Gocompare.com
Agency/TV Buyer: Dare/Carat
Recall: 61%
Brand: Sky
Agency/TV Buyer:Brothers & Sisters/MediaCom
Recall: 59%
Brand: Argos
Agency/TV Buyer:CHI&Partners/Mindshare
Recall: 56%
Brand: Confused.com
Agency/TV Buyer:Publicis/PHD
Recall: 49%
Brand: Halifax
Agency/TV Buyer:Adam & Eve/DDB/MEC
Recall: 46%
Brand: Dulux
Agency/TV Buyer:BBH/Mediacom
Recall: 42%
Brand: Asda
Agency/TV Buyer:Saatchi & Saatchi/Carat
Recall: 38%
Brand: Microsoft
Agency/TV Buyer:Crispin Porter Bogusky/UM London
Recall: 36%
Brand: Twinings
Agency/TV Buyer:Abbot Mead Vickers BBDO/ZenithOptimedia
Recall: 35%
Brand: Morrisons
Agency/TV Buyer:DLKW Lowe/MEC
Recall: 34%
Adwatch research was conducted from 24 - 28 October 2013 by TNS as part of its twice-weekly OnLineBus omnibus among 1000 adults aged 16-64. For details of the survey, contact Anita.Emery@tnsglobal.com (020 7656 5900). Ads were compiled by Ebiquity (020 7650 9700) and Mediaedge:cia UK (020 7803 2000).