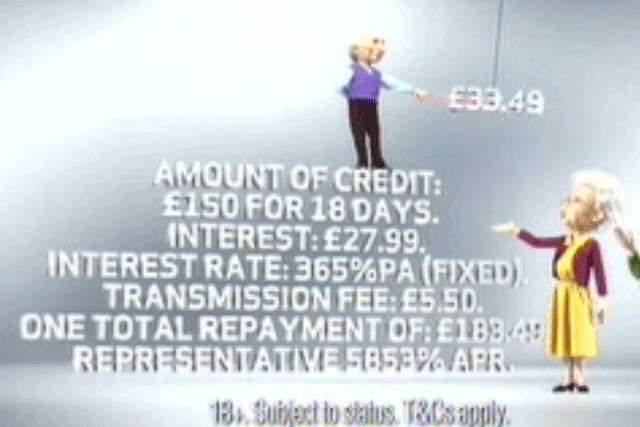 It's a big week for Wonga, as not only does it have a film out, but it's also made number one spot in our countdown of the most recalled ads, beating Virgin Media into second position.
In third place, Kevin Bacon is once again doing his bit for EE, while Littlewoods takes the fourth spot.
Brand: Wonga
Agency/TV Buyer: Albion/PHD
Recall: 59%
Brand: Virgin Media
Agency/TV Buyer: BBH/Fifty6
Recall: 56%
Brand: EE
Agency/TV Buyer: Saatchi & Saatchi/MEC
Recall: 55%
Brand: Littlewoods
Agency/TV Buyer: St Lukes/OMD
Recall: 50%
Brand: Fox's Biscuits
Agency/TV Buyer: Mother London/MediaCom
Recall: 47%
Brand: Argos
Agency/TV Buyer: CHI & Partners/Mindshare
Recall: 46%
Brand: DFS
Agency/TV Buyer: Krow/MediaCom
Recall: 42%
Brand: Allinson
Agency/TV Buyer: Contagious Content/ZenithOptimedia
Recall: 40%
Brand: Warburtons
Agency/TV Buyer: WCRS/Mindshare
Recall: 37%
Brand: Currys/PC World
Agency/TV Buyer: M&C Saatchi/Walker Media
Recall: 35%
Adwatch research was conducted from 31 October - 4 November 2013 by TNS as part of its twice-weekly OnLineBus omnibus among 1000 adults aged 16-64. For details of the survey, contact Anita.Emery@tnsglobal.com (020 7656 5900). Ads were compiled by Ebiquity (020 7650 9700) and Mediaedge:cia UK (020 7803 2000).