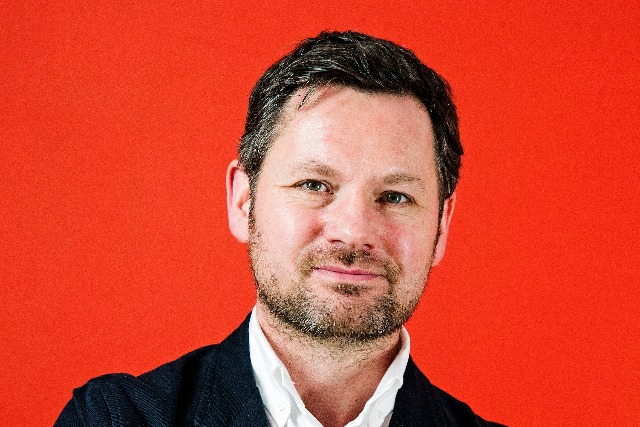 It seems, by the number of entries this year (around 1,300 in the category), that everything could be considered a fitting story. There are a number of formats, key themes and trends to which the world seems to follow.
Here is my abridged, somewhat subjective top 10 themes:
Theme 1: Let's make a documentary with the brand at the heart of the subject
A big theme is reunion or connecting people. When these are good they're very very good, when it's bad they are simply dull.
This year offers some powerful work. The Skype campaign brings mesmerising stories of uniting people across the world. The Intel 'Look Inside' film features the story of a 15-year-old who is presented with a science award for a breakthrough in cancer research. Microsoft shows us how printing 3D prosthetic arms for victims in Africa can challenge the way you feel about an organisation.
Theme 2: Let's create an event. Then film it and create stories around the event
Photoshop Live, Samsung's 'Stare You Out', Carrie's remake trailer. Capturing real reactions to pre-planned events creates theatre and memorable films.
Theme 3: Let's do the ultimate product demonstration
It's going to be hard to beat the Volvo trucks campaign this year. Van Damme's 'The Epic Split' shows how simplicity can be mesmerising and shareable. Currently at 73m views on YouTube. The 'Split' has also split the jury, is it content or simply a long form ad?
Theme 4: Let's look at what everyone is watching on YouTube and copy it
Lazy lazy lazy. Reruns of kittens do the funniest things and skateboarders throwing themselves off buildings. Even worse – 'Let's just get YouTube to endorse our brand'. The one's that do have sold out. You are simply buying an audience that knows they've sold out.
Theme 5: Let's create an emotional story and put our brand at the heart of it
This can go two ways.
One: where the brand is doing something genuinely good and challenging. Unilever's 'bring a baby into the world' film and a lovely mothers film supporting 'Comfort', genuinely put a lump in your throat.
Two: a brand can appear manipulative if you feature blind people, cancer victims, the homeless without any clear link.
This year the number of entries featuring blind children and cancer sufferers is staggering.
Theme 6: Let's do something with music because young people like music
Lots of drinks companies start with the premise of 'my audience are interested in music…So to be hip with the kids lets associate our booze with rock and roll'.
If you haven't got an idea sing it as the saying goes, but there are some notable music campaigns which really wok well. Bob Dylan's interactive 'Like a Rolling Stone' video is amazing.
Theme 7: Let's use new technology to create a story
The idea is to get user-generated content enhanced with Geo location, a Google hangout. We then live stream the event recorded on Go Pro's shot from a drone to create stories, which will send the world into a Twitter frenzy.
There is still no substitute for a good idea.
Theme 8: Let's do bromance
It seems that if you're a drinks brand then you do a short series of lifestyle documentaries of bromance with the sporty cliff diver, the artistic photographer and the snazzy dresser. They all meet up and share politically correct good times. Hmmm.
Theme 9: Let's bring to life people's dreams
So many versions of this that it's a nightmare.
Theme 10: Let's write something truly original, which competes with traditional entertainment formats
This year the standard is amazingly high.
Honda 'The Sound of Senna', Intel 'The Power Inside', Bob Dylan's 'Like a Rolling Stone', Airbnb's Vine film... The list goes on and on.
Just looking at next year, check out if you haven't already 'The first awkward kiss', 85m views and counting.

The future is definitely content. Whatever that is?