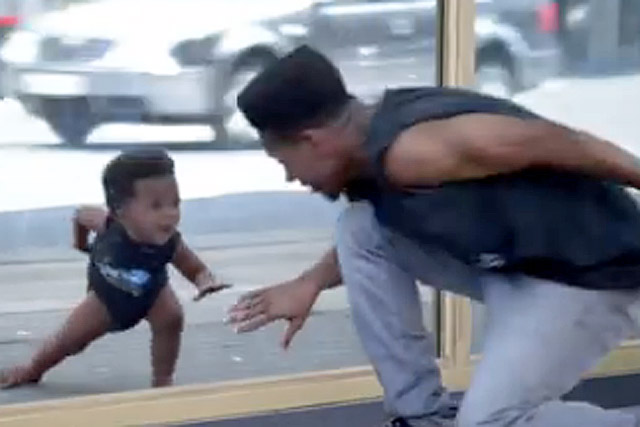 Evian's "baby & me" by BETC is the most-shared ad of all time featuring a baby, according to Unruly. It has been shared 3.8 million times.
Five out of the top ten ads were for Evian, taking the second, fourth, sixth and ninth positions. Four of them were created by BETC.
It was announced this morning that the Duke and Duchess of Cambridge are expecting a second child, two months after their first child – Prince George – turned one. The second baby will be the fourth in line to the throne.
Nissan was the first brand to create a tactical ad around the news, creating a campaign seven minutes after the announcement.
1. Evian "evian baby&me" by BETC
3,872,027 shares all time
---
2. Evian "evian roller babies international version" by BETC Euro RSCG
3,140,039 shares all time
---
3. Studie43 "2 year old dancing the jive" by in-House
2,499,954 shares all time
---
4. Evian "evian baby dance - black eyed peas pump it" by BETC, Paris
882,880 shares all time
---
5. Ubisoft "p&g thank you, mom | pick them back up | sochi 2014 olympic winter games" by Cutwater
685,441 shares all time
---
6. evian "spider-man - the amazing baby & me 2" by BETC, Paris
404,908 shares all time
---
7. Kit Kat "guitar baby!" by JWT Delhi
391,479 shares all time
---
8. Google "the sloths are coming" by BBH NY
269,245 shares all time
---
9. Evian "kit kat dancing babies New Ad india" by Havas Media
264,629 shares all time
---
10. Kia "funny video game baby commercial kung fu baby" by David&Goliath
246,665 shares all time
---